To be presented by author John F. Baker
Baker discovered the story of his ancestors quite by accident when he saw a photograph of four former slaves, entitled "Black Tennesseans," in a seventh grade social studies book. Later he learned that two of them were his grandmother's grandparents. Baker has lived his entire life just a few miles from Wessyngton Plantation in a town populated by hundreds of descendants of its former slaves. For more than thirty years, he has been researching, conducting interviews, and collecting photographs and information about them and the hundreds of others enslaved on the plantation.
Baker has written extensively on Wessyngton and the lives of African Americans there. The National Historical Home submission, Families and Cabins: Archaeological and Historical Investigations at Wessyngton Plantation included his paper, which earned him a national history award from the American Association for State and Local History. «Read the rest of this article»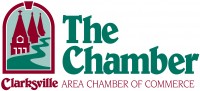 The Clarksville Area Chamber of Commerce held their first annual  Home, Lawn, and Farm Show  this weekend and over 50 local businesses participated. The businesses ranged from Wofford's Nursery to area banks. Hutson Inc was the Marquee sponsor, they  manufacture and market many of the products that you use to keep your home, lawn, and farm in tip top shape. Several thousand Clarksvillians attended the two day show which was held at the Austin Peay State University's Red Barn.
The floor was well laid out and intermixed large well-known businesses with smaller ones. Prizes were given out to attendees ranging from a Mature Tree Planting by Wofford's Nursery valued at $4,000, to two 42 inch LCD HD TVs by Anchor Mortgage.
«Read the rest of this article»

Tickets for Tuesday night's first-round Ohio Valley Conference Tournament first-round action are available through the Austin Peay ticket office.
Both the Govs and Lady Govs earned No. 3 seeds and will host No. 6 Tennessee Tech in Tuesday doubleheader. The Lady Govs will play at 5:30 p.m., with the Govs to follow at 7:30 p.m.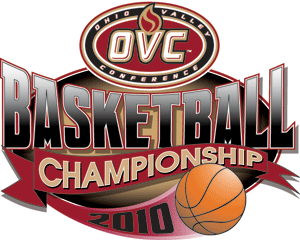 Tuesday, tickets are $10 each and will be available for purchase from the APSU Ticket Office until noon, Tuesday. Tickets also will be available at the gate.
Austin Peay season-ticket holders already have purchased this first-round tourney ticket in their season-ticket package. APSU students, meanwhile, will have 500 free tickets available to them from 11:30 a.m. – 1:30 p.m., at the Morgan University Center, both Monday and Tuesday.
Wesley Channels would not let Austin Peay State University lose.

With the Governors trailing 68-67 with less 19 seconds left in overtime, Channels drove the left side of the lane to hit a running one hander for the lead and then the senior guard knocked down a pair of free throws with 14.1 seconds to lift APSU to 71-68 win against Southeast Missouri, Saturday night, in Ohio Valley Conference action.
The victory improved the Govs to 17-14 overall and 11-7 in the OVC. More importantly the win allowed the Govs to clinch the No. 3 seed in this week's OVC tournament. The Govs will play host to Tennessee Tech, 7:30 p.m., Tuesday in tourney first-round action in Dave Aaron Arena.
«Read the rest of this article»