Photos coming soon!

Austin Peay State University women's basketball team opened a double-digit lead in the first half and never looked back en route to a 79-61 victory against Tennessee Tech, Tuesday night, in first-round action of the 2010 Ohio Valley Conference Women's Basketball Championship at the Dunn Center.
The game was nip-and-tuck over the opening 10 minutes with nether team enjoying more than a six-point lead. After Austin Peay controlled the opening four minutes, Tennessee Tech scored six straight points to take its only lead, 12-11, on Kellie Cook's three-pointer at the 14:52 mark.
«Read the rest of this article»
This is a story on the New York City Police Department and actions they are undertaking. The questions asked have a wider societal impact, and thus we wanted to share it with our readers.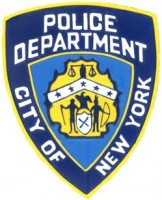 You are walking down the street.  You are stopped, ordered to spread, frisked by police, your identity checked, and questioned.  There was no probably cause to stop you, this is a random check.  You are found carrying no weapons or drugs, your identity does not bring up any hits on wants or warrants.
So other than the indignity – visited far more often on young Black and Hispanic men than anyone else – other than the demeaning nature of the encounter, it's over, right?
WRONG.  All of your biographical information will now be stored indefinitely by the New York City police in a data base according to Police Commissioner Ray Kelly.
"used primarily by department investigators during the course of a criminal investigation"
If you are not shocked by this, why not?  Whether or not you are, you should read Bob Herbert's New York Times column yesterday, Watching Certain People, which will be the basis of this posting. «Read the rest of this article»
I have been researching some bills that have been proposed in the current legislative session. Being a tight budget year, most of the bills have no fiscal note. Please let your elected officials know your opinions on each of these  bills.
I have included links to each of the proposed bills, and provided a list of legislators to allow you to further research the issues. «Read the rest of this article»