March is National Nutrition Month®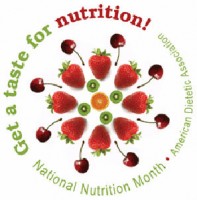 Nashville – It's common knowledge that a healthful diet is an important part of a healthful lifestyle, but many people have trouble figuring out what to do when planning an overhaul of their diet. The Department of Health is reminding Tennesseans during National Nutrition Month® this March that an easy way to focus on eating better is to start with the basics.
"By starting slowly and giving yourself a good foundation, you can work toward a healthier life," said Health Commissioner Susan R. Cooper, MSN, RN. "Change doesn't have to be dramatic to make a difference."
The theme for National Nutrition Month® 2010 is "Nutrition from the Ground Up." The goal of the observance is to encourage people to make informed food choices and develop sound eating habits. TDOH offers these suggestions to improve your nutrition: «Read the rest of this article»
'Change your clock, change your battery' for daylight saving time
Nashville, TN – As clocks move ahead this weekend for daylight saving time, Tennessee State Fire Marshal and Commerce & Insurance Commissioner Leslie A. Newman would like to remind Tennesseans to change their homes' smoke alarm batteries, as well.
" 'Change your clock, change your battery' is an easy phrase to remember and practice, when you update your clocks this weekend," says Newman. "Smoke alarms, even those that are hard-wired, should have their batteries replaced regularly and be tested monthly to ensure you have the protection you need," Newman says. "Use this time to protect your home and family."
A working smoke alarm will double your survival chances during a home fire by giving you the critical time needed to escape. Most home fires occur at night when people are sleeping. The smoke and toxic gases from a fire can cause you to sleep more deeply, diminishing the chances of survival. «Read the rest of this article»

This spring, 17 Austin Peay State University students are moving a step closer to careers as professional artists by hosting public exhibitions of their work.
The students are enrolled in the Senior Exhibition class, taught by professor of art Gregg Schlanger. The class requires students to present their work in a public setting to earn their Bachelor of Fine Arts degree.
The APSU Department of Art has scheduled these student art exhibitions on the main campus for this spring, and all shows are open to the public.
«Read the rest of this article»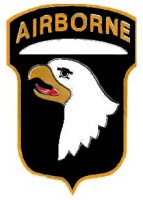 Fort Campbell, KY – Two 101st Airborne Division Soldiers died Tuesday from wounds suffered when their unit came under small arms, rocket and indirect fire in Khowst Province, Afghanistan.
Killed were: Sgt. Jonathan J. Richardson, 24, of Bald Knob, Ark.; and Pfc. Jason M. Kropat, 25, of White Lake, N.Y. Both were assigned to C Company, 1st Battalion, 187th Infantry Regiment, 3rd Brigade Combat Team. «Read the rest of this article»