There is one more show remaining in the APSU Spring Dance Concert at 2pm Sunday, Be sure to catch it!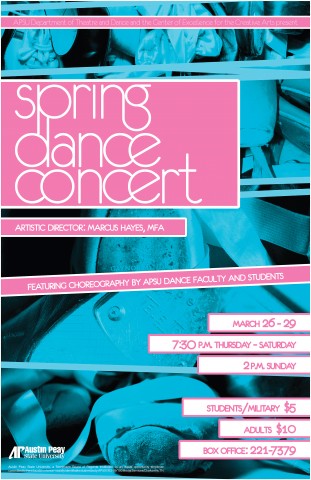 Austin Peay State University's Center of Excellence for the Creative Arts and the Theatre and Dance Department are currently holding their 4th annual Spring Dance Concert. The program directed by Marcus Hayes features 13 works choreographed by the incredibly talented Dance Faculty at APSU, and their students.
I described last summer's dance concert as poetry in form and motion, and I stand by that description with the spring program. The student performers are incredibly graceful as they weave lithely back and forth across the stage in intricate patterns dictated by the music, and the joy in their souls.
«Read the rest of this article»
Bat in Dunbar Cave Tested Positive for White Nose Syndrome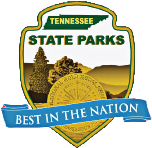 Tennessee State Parks will suspend cave tours at Dunbar Cave State Park after a bat from Dunbar Cave tested positive for White Nose Syndrome. Other park activities and events, including fishing, hiking and picnic facilities will remain open and available to the public.
Dunbar Cave does not have a large bat population due, in part, to a past fire and therefore, was not closed in 2009 when the state closed public caves in an effort to protect Tennessee bat populations from White Nose Syndrome. The cave is closed every year from November through March to allow the limited number of bats that are there a disruption free hibernation. It has not yet reopened for the year, and has not hosted any public visitors over the winter.
«Read the rest of this article»
Tonight is "Pay what you can night at the Roxy Regional Theatre for the opening of their production of Steinbeck's "Of Mice and Men" at 8:00pm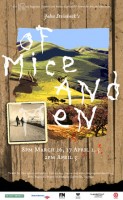 The classic John Steinbeck tale of two drifters in search of work in Depression-era California, OF MICE AND MEN, opens at the Roxy Regional Theatre on March 26 at 8pm, for a limited run.
OF MICE AND MEN stars Gili Getz as George and Kevin Hauver as the simple-minded Lennie, two men who have nothing in the world except each other and a dream that one day they will have some land of their own.  Their hopes are doomed, however, as Lennie, struggling against extreme cruelty, misunderstanding and jealousy, becomes a victim of his own strength.  Directed by John McDonald, this powerful production also features Jay Doolittle, Matthew Patrick, Collin Smith, Shadae Smith, Brian Veith, Jessica Shearer Wilson, Bryan Zoppi and Phil Whittinghill.
«Read the rest of this article»
Author James A. Hudson will be holding a book reading at Hastings Books on April 3rd from 1:00pm to 4:00pm. He will also be signing copies of his books for attendees.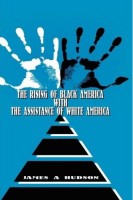 Recently I had the opportunity to review a book, entitled, "The Rising of Black America with the Assistance of White America", by James A Hudson.
My first opinion of the book was that it was to opinionated and lacked substance. My bias was due to how the author categorized the black community in the acknowledgment section of the book.
As I continued to read, my interest began to grow. My biases melted towards the writing style of the author and my views of his focus became more vivid.
To me, the book focus was fair and its suppositions are relevant to the content of the subject matter. Focusing on the struggles of the African American, the material presented was found to be close to the way I witnessed the treatment of blacks in the 1960s. «Read the rest of this article»
Guard Social Security info; reject password, PIN code or money requests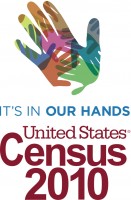 Nashville – With the U.S. Census under way, the Division of Consumer Affairs wants to remind Tennesseans that scam artists often use the guise of government-related programs to steal from the unwitting. "Government-benefits fraud is more prevalent than credit card fraud," says Consumer Affairs Director Mary Clement. "We don't want Tennesseans to fall prey to identity theft or worse."
Be on the Alert!
The Census Bureau does NOT conduct the 2010 Census via the Internet
The Census Bureau does not send e-mails about participating in the 2010 Census
The Census Bureau never:

Asks for your full Social Security number
Asks for money or a donation
Sends requests on behalf of a political party
Requests PIN codes, passwords or similar access information for credit cards, banks or other financial accounts.
«Read the rest of this article»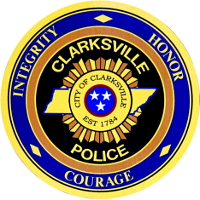 On March 12, 2010, the Clarksville Police Department had nine officers graduate from the Tennessee Law Enforcement Training Academy. 
Chris Cunningham took Top Honors by receiving the Outstanding Officer Award.
The Outstanding Officer Award recognizes the officer that has the highest academic, firearms, driving, defensive tactics, and fitness overall grade average.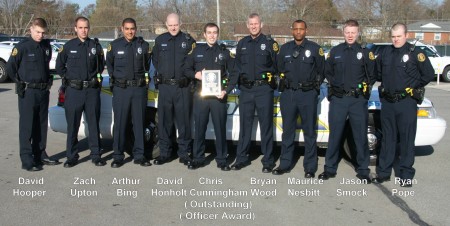 The new officers are wrapping up their in-house training and will start FTO training on March 24.  They will spend 14 weeks in the FTO program and will hit the streets on their own after that.

Washington – U.S. Rep. John Tanner released the following statement regarding his vote "no" on last Sunday's health care legislation. «Read the rest of this article»
Executives from Business Facilities magazine visited Clarksville on Tuesday to present community leaders with the publication's Silver Award for 2009 Economic Deal of the Year. The award was based on Hemlock Semiconductor's decision to base their $2.5 billion polysilicon plant in Clarksville.
Ted Coene, co-president of Group C Media, the publisher of Business Facilities, and senior account executive Ben Nachsin were on hand to present the award to the Economic Development Council, represented by EDC Chairman Mark Holleman; the Industrial Development Board, represented by current Chairman Bryce Sanders and Past Chairman Sammy Stuard; Montgomery County Mayor Carolyn Bowers; and City Mayor Johnny Piper who was represented by City Councilman David Allen, due an unavoidable conflict. «Read the rest of this article»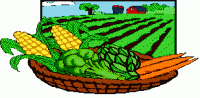 Vegetables aren't the only things that grow in the Garden of Hope in Clarksville, Tennessee. Hope grows there too. The mission of the program is to grow and distribute fresh produce to local food banks and help feed hungry people in our community. Giving gardens like the Garden of Hope provides local residents opportunities to make a difference and connect to the environment. Excess produce will be distributed to local food banks to feed the hungry in Clarksville and Montgomery County. Volunteers of all ages are needed work and learn together in the Hope Garden.
Garden of Hope volunteers will plant, care for and harvest produce that will be sold to raise funds for local food programs including F.U.E.L, Loaves and Fishes and other groups feeding the hungry. «Read the rest of this article»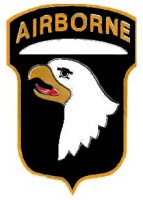 Written by the Bagram Media Center Tuesday, 23 March 2010 09:25
PAKTIKA PROVINCE, Afghanistan – In some countries the New Year is celebrated in January with champagne and resolutions. In others it's celebrated in February with lanterns and fireworks. In Afghanistan – as Soldiers from Company A, 3rd Battalion, 187th Infantry Regiment, recently learned – it's celebrated in March with spears from horseback.
The Soldiers of "Angel" Company joined local leaders from Sharana city in Afghanistan's Paktika province for a New Year's feast followed by a performance by Afghan folk dancers, March 20.
«Read the rest of this article»