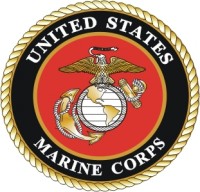 When Lance Cpl. Kristopher Kirkpatrick sat down to breakfast with his fellow India Company Marines Monday, he was greeted with the news that half his hometown was under water. "Immediately I called home to make sure everyone was okay," said Kirkpatrick, a sawgunner with India Company, 3rd Battalion, 24th Marine Regiment, who returned from Iraq in January. "My family is all okay, and my house was okay, but my sister, who is on the river side, her apartment is underwater."
Kirkpatrick, along with 10 other India Co. Marines supporting Marine Week Boston, spent Thursday clearing brush in Franklin Park, in cooperation with the Franklin Park Coalition. Kirkpatrick said he was happy to help out at the park, because parks are so important to communities.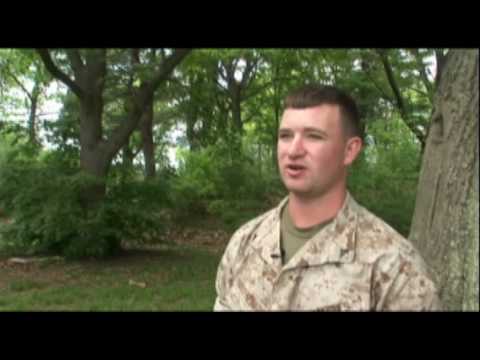 "I wish I was home when it happened, because I could have helped," he said. "But by the time I heard about it, there wasn't much I could do. I'll just do the job I came here to do, and then I'll go home and fix what needs fixin'."
Clarksville, near Fort Campbell, Ky., may not seem as if it has much in common with Boston, but the Marines in the unit out of Smyrna, Tenn., are part of their communities.
"I would hope that people are helping back in my hometown, like we are trying to do here. It's your community, your hometown. You got to take care of it," said Kirkpatrick, a graduate of North East High in Clarksville. "If we didn't have volunteers, America would look like a third world country.
"Look, there's a playground right on the other side of all this growth. Druggies could be hiding there or something. I feel like we are helping keep people safe. And it also lets people know that there are still good people in the world," he said.
Marine Week Boston brings more than 900 Marines to showcase military equipment displays, perform community outreach projects and honor local Marines and their families during Marine Week Boston. The week-long event began Monday, when Boston Mayor Thomas M. Menino officially proclaimed May 3-9 as "Marine Week." A full list of public events associated with Marine Week Boston can be found on-line at: www.marines.mil/marineweek<http://www.marines.mil/marineweek>.
For information regarding Habitat for Humanity Boston, contact Jessica Joyner at 617-423-2223.
Sections
News
Topics
Fort Campbell KY, Habitat for Humanity Boston, India Company, Jessica Joyner, Kristopher Kirkpatrick, Marine Week Boston, Smyrna TN, U.S. Marine Corps