Country Super Group Asks Tennesseans to "Show Your Pride" in new Public Service Announcement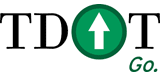 NASHVILLE, TN – If life is a highway, it's a messy one in many parts of Tennessee, so country music super group Rascal Flatts is joining the Tennessee Department of Transportation to ask Tennesseans to do their part to clean it up by adopting a highway.  Rascal Flatts members Gary LeVox, Joe Don Rooney and Jay DeMarcus are featured in a new 30 second public service announcement and on billboards across the state encouraging Tennesseans to "Show Your Pride and Adopt-A-Highway today".  The goal of the campaign is to raise awareness of the volunteer program, encourage more participation and to remind motorists to Stop Litter in Tennessee. 
In the new 30 second PSA, Rascal Flatts guitarist Joe Don Rooney picks up a piece of litter tossed along the side of a roadway and asks, "Think this is no big deal?", as vocalist Gary LeVox remarks, "Think about 12 million pounds of it."
Since the Adopt-A-Highway program's inception in 1989, volunteers have collected more than 12 million pounds of litter from Tennessee's roadsides.  These volunteers help produce cleaner roadsides, reduce maintenance costs, and boost litter prevention awareness in the "Volunteer State."
"The volunteers of the Adopt-A-Highway Program are essential partners in protecting and preserving the natural beauty of Tennessee," said Governor Phil Bredesen. "I hope even more Tennesseans will take the advice of Rascal Flatts and volunteer to Adopt-A-Highway today."
The Adopt-A-Highway Program allows Tennesseans to volunteer from a business, civic group, service organization, community club, church group, environmentally-conscious group, as an individual or an entire family to help keep Tennessee roadways litter free.  Volunteers "adopt" a two-mile stretch of a state route and commit to conducting four litter pick-up events during the course of one year.  Hundreds of Adopt-A-Highway volunteers who work each year to keep litter off state roadways. 
"Each year, the state of Tennessee spends more than $11 million on litter clean-up and prevention," said TDOT Commissioner Gerald Nicely. "In this tough economic time, our Adopt-A-Highway volunteers not only contribute time and energy conducting litter pick-up events, they are also helping reduce state maintenance costs associated with litter clean-up."
To volunteer for the Adopt-A-Highway Program, go to www.tn.gov/tdot/environment/beautification/adopt-a-highway.htm or contact TDOT's Beautification Office at (615) 741-6896 for more information.
Sections
News
Topics
Adopt A Highway, Gary LeVox, Joe Don Rooney, Litter, Phil Bredesen, Rascal Flatts, Show Your Pride, TDOT, Tennessee Department of Transportation