Special Weather Statement In Effect ... [Click here for more information]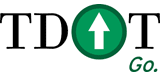 Nashville, TN – The Tennessee Department of Transportation will reinstate H.O.V. lane restrictions in the Nashville area on Tuesday, June 1st, 2010.  TDOT lifted the restrictions on Wednesday, May 5th in response to the high traffic volumes experienced on Interstate routes in the Nashville area following the May 2010 flood due to limited transit services and the closure of many local roads due to flood damage.  Most local roadways are now open to traffic and transit is now running normal routes.
On Tuesday, June 1, 2010, High Occupancy Vehicle (H.O.V.) lanes will be available only to vehicles with more than one occupant and motorcycles.  Fines for H.O.V. lane violators will also be reinstated.
For more information on travel conditions across Tennessee visit www.tn.gov/tdot/tdotsmartway or call 5-1-1 from any land line or cell phone.  TDOT is also on Twitter.  For up to the minute traffic information in the Nashville area follow us on Twitter at www.twitter.com/Nashville511.
Sections
News
Topics
H.O.V., High Occupancy Vehicle, Nashville, TDOT, Tennessee Department of Gransportation