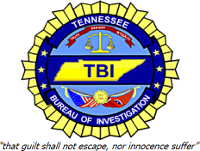 Nashville, TN — The Tennessee Bureau of Investigation has arrested two additional suspects involved in a 1992 murder-for-hire case in Lawrence County, TN after new information was presented to the Lawrence County Grand Jury and indictments were returned on several charges, including murder.

Phillip Rigling, 74, of 341 Jackson Avenue, Lawrenceburg, TN, was indicted on one count of criminal responsibility to wit first degree murder, felony murder and aggravated robbery. Curtis Staggs, 46, of Fredericktown, MO, was indicted on one count of first degree murder, one count of felony murder and one count of aggravated robbery.

On the morning of June 19th, 1992, 57-year-old Joann Rigling was working in Phil's One Stop Market in St. Joseph, TN when the store was robbed of its cash register and she was shot in the head. In July 1997, Jimmy Dale Hogan was tried and convicted in of first degree murder and especially aggravated robbery. He received a life sentence. He has since been granted a new trial on the murder charge, but is currently being held in jail on the aggravated robbery charge.

Through the course of preparing for Hogan's new murder trial, investigators received new information about Rigling and Staggs' involvement. It was revealed that Rigling, the victim's husband, offered several people, including Staggs, $50,000 dollars to kill his wife. As a partial payment, money was taken from inside the market. A fourth person, Tammy Smith, was also convicted of the crime. She is currently out of prison.

Staggs was arrested last week in Missouri by the Madison County Sheriff's Department who was also working with the Missouri State Police. TBI arrested Rigling today and booked him into the Lawrence County Jail. Staggs is in jail in Madison County, MO awaiting extradition.



Sections
News
Topics
Aggravated Robbery, Curtis Staggs, Felony Murder, First Degree Murder, Jimmy Dale Hogan, Joann Rigling, Lawrence County TN, Madison County MO, Madison County Sheriff's Departmnet, Missouri State Police, Phil's One Stop Market, Phillip Rigling, Tammy Smith, TBI