Severe Thunderstorm Warning In Effect ... [Click here for more information]
Dance is the noblest of the Arts. Using a human body as their canvas, a dancers' performance treats the audience to a visual poetry written with their bodies in both form and motion.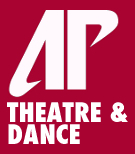 The Austin Peay State University's Theatre & Dance Department together with the APSU Center of Excellence for the Creative Arts is currently holding their Summer Dance Concert. One performance remains on Wednesday, August 11th, at 7:30PM, in the Clement Auditorium. The show features 9 numbers choreographed by both Faculity, Alumni, & Current Students and showcasing the talents of the students in the APSU Dance Program.
According to Artistic Director Marcus Hayes, "Dance Concerts provide good opportunities for students to explore their Choreographic ideas, and to see what happens when those ideas are brought to life in performance."
The students were their own harshest critics while getting a sneak peak of the concert photography after the show, providing comments like "I was too low", or "I was too high", etc… While my only complaint with the concert, was that it ended too soon; it left me wanting more!
There is one remaining performance tomorrow evening, go check it out! Admission is $5 and well worth the price.
Photo Gallery
Program
Total Body
Choreography: Laquimah Van Dunk
Music: "Dance, Dance, Dance" by Lykke Li
Performers: Christina Watts, Selina Mickles, Chancie Joines, Abby Ramsey, Alaina Runions
Captive (Work in Progress)
Choreography: Kevin Loveland
Music: "Red-eye" by Album Leaf
Performers: Laquimah Van Dunk, Alaina Runions
Rules
Choreography: Marcus Hayes
Music: "The Only Exception" by Paramore
Performers: Kevin Loveland
When asked Marcus Hayes explained the title of this number as "I'm breaking the rules".
Curiouser
Choreography: Kevin Loveland & BJ Sawyers
Music: "Alice" by Pogo
Performers: Whitney Gaston, Abby Ramsey, Christina Watts, Sarilda Mayberry, Laquimah Van Dunk, BJ Sawyers
Solitude
Choreography: Laquimah Van Dunk
Music: "The Nature of Daylight" by Max Richter
Performers: Abby Ramsey, Alaina Runions, Brittany Hardaway, Arlene Reed
Progress
Choreography: Abby Ramsey
Music: "Run the Heart" by Sleigh Bells
Performers: Alaina Runions, Laquimah Van Dunk, Brittany Hardaway,  Arlene Reed, Whitney Gaston
Maniacal
Choreography: Nathan Brown & Daniel Rye
Music: "Davey Jones" by Hans Zimmer
Performers: Nathan Brown & Daniel Rye
Mold (Work in Progress)
Choreography: Alaina Runions
Music: "Ribs Out" by F*ck Buttons
Performers: Abby Ramsey, Laquimah Van Dunk, Brittany Hardaway, Kevin Loveland, Whitney Gaston
Improvisational Finale
Performers: The Cast
Crew
Lighting Board Operator: Chris Turner

Sound Board: Stephen Kemp
Costumes: Leni Dyer

Artistic Director: Marcus Hayes
About Bill Larson
Bill Larson is the Creator and Publisher of Clarksville Online, and works as a network administrator for Compu-Net Enterprises. He is politically and socially active in the community. Bill serves on the board of the Clarksville Community Concert Association, and is a member of the Friends of Dunbar Cave.

You can reach him via telephone at 931-249-0043 or via the email address below.
Sections
Arts and Leisure
Topics
Abby Ramsey, Alaina Runions, APSU Center of Excellence for the Creative Arts, APSU Department of Theatre and Dance, Arlene Reed, Austin Peay State University, BJ Sawyers, Brittany Hardaway, Chancie Joines, Chris Turner, Christina Watts, Daniel Rye, Kevin Loveland, Laquimah Van Dunk, Leni Dyer, Marcus Hayes, Nathan Brown, Sarilda Mayberry, Selina Mickles, Stephen Kemp, Whitney Gaston