Written by Kunar Provincial Reconstruction Team Public Affairs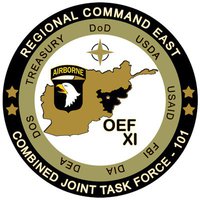 Kunar Province, Afghanistan (August 11, 2010) – At approximately 8:00am, Taliban fighters fired four rocket-propelled grenades at a mosque near Asadabad. One of the RPGs directly hit the mosque, breaking windows and cutting down a tree. No personnel were injured.
The attack came on the first day of Ramadan only two days after two children were killed by insurgent fighters. Gov. Fazlullah Wahidi, Kunar provincial governor, issued an appeal to stop the bloodshed during the holy month of Ramadan.
"It is sad that these insurgents have total disregard for their own brothers and holy places during this especially sacred time of year," said U.S. Navy Cmdr. Mark Edwards, Provincial Reconstruction Team Kunar commander. "We will continue to work with the Kunar Provincial government to ensure these people are held accountable for their actions. The safety of the people of Kunar remains our number one priority."
Sections
News
Topics
Afghanistan, Asadabad, Fazlullah Wahidi, Kunar Province, Mark Edwards, Mosque, Ramadan, Regional Command East, Taliban