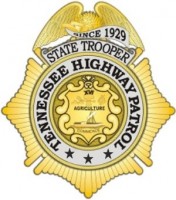 Nashville, TN – Tracy Trott has been selected as the new Colonel of the Tennessee Highway Patrol, Department of Safety Commissioner Dave Mitchell announced today. Trott, now the highest-ranking member of the THP, replaces Mike Walker, who retired on Thursday after 33 years with the state. 

"I have worked with Lt. Colonel Trott for the past four and a half years, and have complete confidence in his operational and administrative skills," said Commissioner Mitchell. "His extensive experience over THP Field Operations and his direct involvement in our law enforcement personnel uniquely qualify him for this leadership role to serve as the next Colonel of the Tennessee Highway Patrol."

Colonel Trott has served as a member of the Tennessee Highway Patrol since 1978.

His experience includes seven years as a Road Trooper in Greene and Carter counties; six years as a Greene and Sullivan county Enforcement Sergeant; and 14 years as a Troop Lieutenant, where he managed five counties in the Tri-Cities area and performed day-to-day law enforcement duties.

Trott served a five-month stint as Major in the Colonel's office, before being promoted to Lieutenant Colonel in August of 2006.

"I am truly honored to be selected by Commissioner Mitchell as the next Colonel of the Tennessee Highway Patrol," said Trott, a 32-year veteran of the state. "It is a dream come true. Colonel Walker has been a great friend and mentor, and I want to continue on his path of restoring the integrity of the THP."

Leading the list of his accomplishments, include a two-time honor (1983-84) as one of the top 10 troopers in DUI Enforcement in Tennessee; a certification as a police instructor by the POST Commission; a graduate of the Tennessee Government Executive Institute (2006) and selection into the Tennessee Law Enforcement Executive Development FBI program (2007).

A native of Randolph, Maine, Trott earned an associate's degree in law enforcement, a bachelor's degree in criminal justice and a master's degree in criminology from ETSU. He is also a 1996 graduate of the Northwestern School of Police Staff and Command.  Trott began his law enforcement career as a police officer with the ETSU Police Department in 1976. 

Trott is married to Meredith Treadway Trott and has two grown children, Laura (Nashville, Tenn.) and Joey (Elizabethton, Tenn.). Trott resides in Rutherford County.
About the Tennessee Department of Safety
The Tennessee Department of Safety's mission is (www.TN.Gov/safety) to ensure the safety and general welfare of the public.  The department encompasses the Tennessee Highway Patrol, Office of Homeland Security and Driver License Services. General areas of responsibility include law enforcement, safety education, motorist services and terrorism prevention.
Sections
News
Topics
Dave Mitchell, Mike Walker, Tennessee Highway Patrol, THP, Tracy Trott