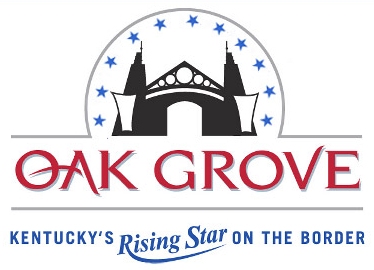 The Butterfly Festival, one of Oak Grove Tourism's premier events, celebrates its 2nd year September 18th at the War Memorial Walking Trail Park, 101 Walter Garrett Lane, in Oak Grove, KY. Admission is free.
More than 5,000 people attended last year's celebration paying tribute to our environment and in particular, Kentucky's state insect, the Viceroy Butterfly. Despite being so young, the celebration is one of the largest of its kind in Western Kentucky and Middle Tennessee.
The festival runs from 12:00pm to 5:00pm, Saturday, September 18th, with continuous entertainment and educational opportunities throughout the day.
Wendy the Singing Scientist and Flumpa the Tree Frog, an interactive, educational stage show, will be on the Viceroy Amphitheater Stage and doing a meet and greet after each show.  When Wendy and Flumpa are taking a break the stage will be busy with Erik Sterling's Magic Show.
This year's festival includes special tours of the park's new Butterfly Garden from Master Gardeners along with a Butterfly House complete with almost 100 live butterflies and their favorite plants.  The Insect Road Show Exhibit from the University of Kentucky will be stopping by the festival this year. There will be a Bubble Zone, free nature craft projects for the kids, face painting, pony rides, petting zoo and train rides.  Boogie Bodies DVD Maker will be on site so families can make a free DVD of themselves dancing to popular music.  Educational coloring books and crayons will be handed out to the first 2500 children.
To get to the festival site, take I-24 and then exit 86, and turn south on 41-A and proceed 1.6 miles to Walter Garrett Lane (just before Gate 7 road) and take a left, the War Memorial Walking Trail Park will be on your left. Free parking is available by taking the third entrance all the way to the back of the park.
For more information on the festival, contact Oak Grove Tourism at 270-439-5675 or visit us at www.visitoakgroveky.com or on FaceBook.  Download our free iPhone App and keep up with what is new in Oak Grove!
Sections
Events
Topics
Bubble Zone, Butterfly Festival, Butterfly Garden, Erik Sterling's Magic Show, Face Painting, Garrett Lane, Insect Road Show Exhibit, Oak Grove KY, Oak Grove Tourism', petting zoo, pony rides, Train Rides, Viceroy Amphitheater Stage, Viceroy Butterfly, War memorial Walking Trail Park