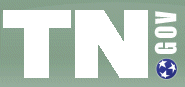 Nashville, TN – The Tennessee Pollution Prevention Partnership will host its fifth, biennial statewide conference at Montgomery Bell State Park September 23rd-24th. This year's conference theme is Taking Care of Business: Green Solutions in the New Economy – an opportunity for TP3 members across the state to share best practices and innovative ideas with peers and conference attendees.
 
Administered by the Tennessee Department of Environment and Conservation's Office of Environmental Assistance, the TP3 program celebrates ten years as an environmental network and leadership program. Through leadership and outreach activities, TP3 members work to encourage, inspire and assist others in developing and implementing ideas, policies and practices to progress through the TP3 membership levels: Prospect, Pledge, Partner and Performer.


In addition to several plenary speakers, panelists will present and discuss cutting-edge topics, encourage action and provide practical applications. Acclaimed entrepreneur, musician and author, Robin Crow, will serve as the keynote speaker. Experts also will share knowledge on green business issues, sustainability and the role of personal responsibility, including TP3 leaders and TDEC's environmental stewardship team. With next week's commemoration of National Pollution Prevention Week, members of the U.S. Environmental Protection Agency also will be on hand to provide insight and success stories celebrating the 20-year history of the Pollution Prevention Act.
 
Presentation sessions at the 2010 conference will offer venues for exploration and discussion of challenges and ideas with experts and peers. Members from schools, businesses and organizations will speak about their environmental success stories. Topics for the conference include:
Renew / Reuse / Conserve: Living Lightly on the Earth
The New Green Economy and Sustainable Business
Changing to Meet New Challenges
Other conference discussions will include waste reduction resources, energy and water conservation. A Meet and Greet hospitality gathering will be held on the Wednesday evening prior to the conference, with the meetings slated to begin at 10:30 a.m. on Thursday. Following breakfast on Friday morning, the conference will get under way at 8:30am.
 
With Montgomery Bell State Park serving as the backdrop for the conference, attendees will have several opportunities to enjoy the great outdoors including hiking, fishing and golf. A field trip to the park's new eco-friendly Green Villas will be held on Thursday, along with a special presentation of Tennessee State Parks' Birds of Prey program. For a complete agenda, please visit www.tp3conference.org/agenda.php. 
 
"The past two years have presented economic challenges for everyone and TP3 members continue to meet those opportunities with a variety of creative and innovative solutions," said Lori Munkeboe, director of TDEC's Office of Environmental Assistance. "This year's conference will build upon the relationships between good business and living practices, assisting with our efforts to strengthen and continue both sustainability and pollution prevention."
 
Registration for the conference remains open for both the conference and sponsorship opportunities. To learn more about the 2010 Tennessee Pollution Prevention Partnership Conference, please visit www.tp3conference.org or contact pollution.prevention@tn.gov.
Sections
Events
Topics
Conference, Lori Munkeboe, Montgomery Bell State Park, National Pollution Prevention Week, Pollution Prevention Act, Robin Crow, Tennessee Department of Environment and Conservation, Tennessee Pollution Prevention Partnership, U.S. Environmental Protection Agency