Written by U.S. Army Capt. Jonathan J. Springer
Task Force Bulldog, 1st Battalion, 327th Infantry Regiment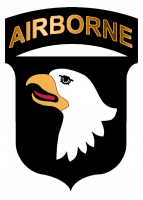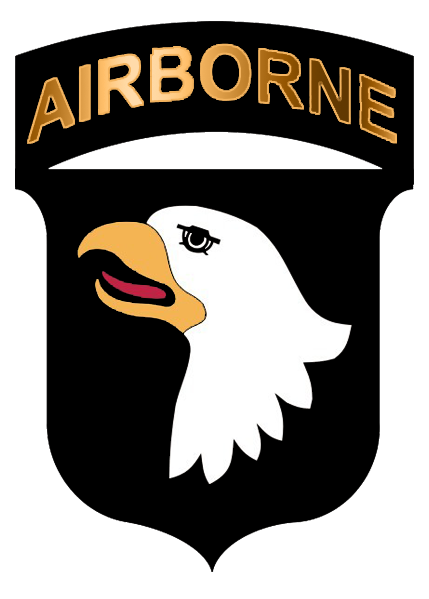 Kunar Province, Afghanistan – Amidst numerous attacks, Afghans from across the Pech River Valley disregarded the insurgent threat and headed to the polls to place their votes September 18th in what would mark Afghanistan's fourth national election since 2004.

Polling sites across the "Pech" opened at 6:00am, and Afghan National Security Forces, along with Soldiers from 1st Battalion, 327th Infantry Regiment, were in security positions well before then, ready to fight the insurgents and protect the population, all in a combined effort to ensure this Election Day would be a success for the Afghan country and its people.

"The locals here in the 'Pech' are quite used to seeing the presence of their own security forces," said U.S. Army Lt. Col. Joseph A. Ryan of Pearl River, NY, battalion commander of the 1-327th Inf. Regt. known as Task Force Bulldog. "The people should feel confident knowing their forces are in place and prepared to protect them, especially on this important day."

Insurgents opened fire almost immediately, on both the polling sites and the people themselves, as voters made their way to the polls. The attacks varied from small arms fire to rocket-propelled grenades, mortars and rockets.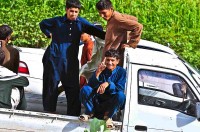 Fighting was intense at times during the morning hours, and remained a factor throughout the day as insurgents attempted to disrupt the elections. However, security at the large majority of the 15 polling sites in the Pech River Valley was never threatened. Only two sites were closed during the day due to security issues while, in areas away from polling sites, ANSF and coalition forces stood their ground and repelled insurgents. 
Local government officials reported that five local Afghans were wounded as a result of the insurgent attacks, but all casualties have been treated locally with their injuries reported as non-life threatening. Three Afghan National Army soldiers were wounded and all were returned to duty. Six TF Bulldog Soldiers were wounded, with four returned to duty and two evacuated to nearby coalition forces bases with non-life threatening injuries. At least five insurgents were killed, and many more wounded in the fighting.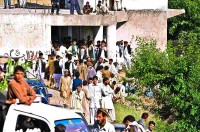 "This election was an arduous process for the [Government of the Islamic Republic of Afghanistan] and for the ANSF in securing each site," said Ryan. "What's important now is that they and the people realize that this is not the end but a beginning. They've done something significant today that they should be proud of. Now they have a challenge; will they build on it?"
Sections
News
Topics
101st Airborne Division, Afghan National Army, Afghan National Security Forces, Cale Genenbacker, Chapa Dara Village, Fort Campbell KY, Insurgent, Jonathan J. Springer, Joseph A. Ryan, Pech River Valley, Task Force Bulldog