Written by Bagram Media Center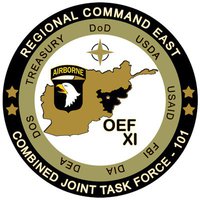 Paktya Province, Afghanistan – At least five insurgents were killed and one captured during a failed attack on Forward Operating Base Gardez in Patkya Province September 24th.

The attack began when a vehicle, followed closely by four suicide-vest-wearing insurgents, attempted to breach a fortified area of the base.

Coalition forces engaged the vehicle, destroying it and disrupting the attack.  The remaining attackers were killed as they attempted to flee the scene.

In the aftermath of the incident, explosive ordnance disposal Soldiers found and disposed of the suicide vests.

Two Afghan Security Guards were wounded during the attack and an Afghan civilian employed at the base was killed. No coalition forces were killed or injured.

The operation is still ongoing with coalition forces pursuing the remainder of the attacking force, estimated to be around 20.



Sections
News
Topics
Afghanistan, Bagram Media, Forward Operating Base Gardez, Insurgents, Paktya Province, Regional Command East