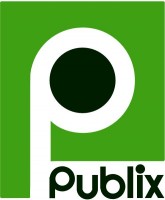 With demolition of the smoke stack at the old gateway hospital building another milestone in the path to the construction of the new Publix supermarket has been met. Alan Goldstein was on hand for Clarksville Online and captured the following images of it's destruction.
The development is going to be quite significant. The total area is approximately 73,000 square feet, with the Publix store occupying 54,000. PGM properties plans call for the Publix store to be open sometime between late 2011 and early 2012. Morgan, Inc has been contracted for the demolition of the old Memorial Hospital facility. Legends Bank is the leading financial partner putting the funding for the project together.
About Bill Larson
Bill Larson is  is politically and socially active in the community. Bill is a member of the Friends of Dunbar Cave.

You can reach him via telephone at 931-249-0043 or via the email address below.
Sections
News
Topics
Alan Goldstein, Gateway Hospital, Legends Bank, Madison Street, Morgan Inc, PGM Properties, Publix