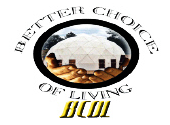 The non-profit Better Choice of Living  (BCOL)  held a fund raising concert at Austin Peay State University on Friday September 24th. "Upholding the Legacy of Mowtown" featured Norman Carter and James "J.W." Witherspoon backed up by the BCOL band.
Fleming was the baritone lead for the popular Delfonics and spun out tunes made popular by the Temptations.  Witherspoon, known as "Dr. Feel Good," has performed at clubs in Detroit — Motown's home — as well as with such blues notables as Sam and Dave, Johnny "Guitar" Watson and Bobby Blue Bland.
«Read the rest of this article»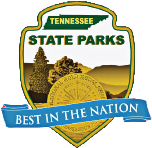 As the seasons change, Tennessee State Parks are full of fall beauty, great programming and the perfect place to enjoy the crisp, outdoor air! There are several opportunities in Middle Tennessee, including a great fundraiser for Nashville Cares, a run through one of the most beautiful parks in the state, a History Hayride – just to name a few!
Finding a state park in your own backyard is easy to do and you don't have to spend a lot of gas money to get there!
«Read the rest of this article»

Clarksville, TN – It's almost time for the children of the City of Clarksville to dress up like their favorite monster, goblin or super hero.  Although Trick or Treat is a fun time for children and parents alike, there are some safety tips that the City would like everyone to remember: «Read the rest of this article»
Oktoberfest ist groß Familienspaß
The 30th Annual Oktoberfest brought to you by the Clarksville Edelweiss Club will be held on October 1st (4:00pm – midnight; with Opening ceremony at 6:00pm) & 2nd (2:00pm – midnight) at 790 Economy Drive, off of Hwy 76, by I-24′s Exit 11.
«Read the rest of this article»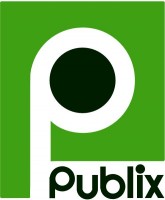 With demolition of the smoke stack at the old gateway hospital building another milestone in the path to the construction of the new Publix supermarket has been met. Alan Goldstein was on hand for Clarksville Online and captured the following images of it's destruction.
The development is going to be quite significant. The total area is approximately 73,000 square feet, with the Publix store occupying 54,000. PGM properties plans call for the Publix store to be open sometime between late 2011 and early 2012. Morgan, Inc has been contracted for the demolition of the old Memorial Hospital facility. Legends Bank is the leading financial partner putting the funding for the project together.
Copies in a Flash APSU Athlete of the Week

Clarksville, TN – Senior Luke Sherrod, of the Austin Peay State University men's golf team, tallied a 15th-place finish at the Cardinal Intercollegiate, last Tuesday, and has been named the Copies in a Flash Athlete of the Week.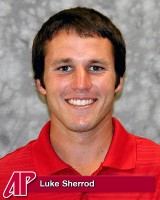 Against a difficult field at the Louisville tournament, Sherrod improved in position each round before closing the tournament with the Govs only under-par round. That final-round 70 allowed him to finish at one-over par for the event.
Out of the four participating Ohio Valley Conference teams, Sherrod was the top performer in the event and named the OVC Golfer of the Week.
Thus far, Sherrod has been the Govs top performer. He was one of two Govs to finish under par at the Marshall Invitational and, last week he overcame a windy day on a tough course to complete his climb. «Read the rest of this article»
Positions Focus on Overall Customer Service Experience
in AT&T's Company Owned Retail Stores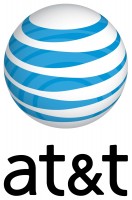 Nashville, TN – Today AT&T announced it is hiring for more than 100 full-time and part-time retail sales consultant and sales support representative positions across Tennessee. These positions are available in AT&T's company owned retail (COR) stores and are a result of the continued expansion of AT&T's growing wireless segment which also includes the remodeling and expansion of AT&T's stores.
Potential candidates will focus first on delivering a respectful and expedient customer service experience while selling AT&T products and services, handling billing and account inquiries, processing payments, reviewing account activity, discussing rate plans and features, as well as troubleshooting and answering simple technical questions about smartphones and mobile services. Potential candidates will also educate consumers on the latest AT&T wired products available for purchase.
"It is great to see that companies like AT&T are bringing new jobs to our state," said Tennessee Lieutenant Governor Ron Ramsey. "This news just reinforces that we must continue to make the volunteer state an attractive place for business investment, because it results in the creation of jobs." «Read the rest of this article»
Written by U.S. Army Staff Sgt. Gary A. Witte
300th Mobile Public Affairs Detachment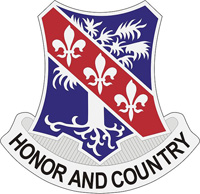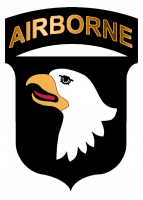 Kunar Province, Afghanistan – Task Force Bulldog, greets children in Samatan village in eastern Afghanistan's Kunar Province September 24th. The unit visited residents to listen to concerns and discuss potential public works projects in the community.
Area security issues were also discussed with the Dag Afghan National Police checkpoint.
«Read the rest of this article»
50 Local Parks and Recreation Fund Grants Announced Today
Including Efforts in Montgomery County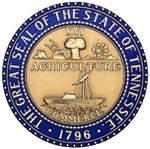 Nashville, TN – Governor Phil Bredesen and Environment and Conservation Commissioner Jim Fyke today announced more than $3.5 million in Local Parks and Recreation Fund grants will be awarded to recipients across Tennessee.
In Montgomery County, the city of Clarksville will receive $145,000 for a 10-acre property to be donated to the city for a park. Specific amenities will include site preparations, enhanced road/loop, parking areas, signage, picnic areas, restrooms and trail development.
"Recreational facilities are set aside for the enjoyment of our state's citizens and visitors alike," said Bredesen.  "These grants will enhance and expand outstanding recreational projects like parks, community centers, ballfields and playgrounds.  I'm pleased we are in a position to grant these 50 awards and thank the Tennessee General Assembly for helping make this effort possible." «Read the rest of this article»

Clarksville, TN – The Clarksville-Montgomery County School System is communicating with parents of more than 800 seventh graders that their children have not yet met state vaccination requirements.
State law requires that all seventh graders receive the  tetanus-diphtheria-pertussis booster and a second dose of the chicken pox vaccine or provide to the school a temporary certificate of immunization which serves as official notice that a vaccination appointment has been made for the student. «Read the rest of this article»