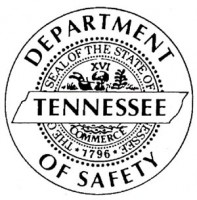 Nashville, TN – Department of Safety Commissioner Dave Mitchell has named Rex Prince the new Director of the Criminal Investigation Division (CID), effective immediately. Prince replaces Captain Danny W. Talley who recently transferred to the THP Fall Branch District to become the district's new Captain after Dean Hurley was promoted to Major over Field Operations Bureau-East.
"Director Prince is a 31 year veteran of the Tennessee Highway Patrol, who has served as Captain of both the Chattanooga and Nashville Districts," stated THP Colonel Tracy Trott. "We are delighted to have his leadership skills to direct investigations of auto theft, vehicular homicide and other criminal activity across the state."
Since July 2009, Prince, 53, has served as the Captain of the Chattanooga District. Prince also served as Captain of the Nashville District from April 2007 until November 2008 before retiring briefly to work for CSX Transportation.
Prince began his career with the Highway Patrol in 1978 and served as a Road Trooper in all 12 counties of the Nashville District. Prior to his promotion to Captain of the Nashville District, Prince served as Lieutenant in charge of the Ordinance Section from 1996 to 2007. From 1988 to 1992, he served THP Special Operations as a SWAT sniper, K-9 handler, diver and motorcycle patrolman.  Prince was also a member of the National Guard, serving 31 years before retiring from the Guard in 2006. His National Guard service included six months in Mosul, Iraq as a Staff Sergeant with the 278th Aviation Combat Regiment.
Captain Prince is a 1975 graduate of Camden High School and attended Volunteer State Community College. Captain Prince is married with two sons, ages 32 and 35.  He is a native of Camden, Tennessee.
The Criminal Investigation Division investigates vehicular homicide, auto theft; identify theft, driver license fraud and any matters initiated by members of the Tennessee Highway Patrol and Driver License Services Division. CID also investigates, gathers evidence, and assists federal, state and local law enforcement, when requested, per T.C.A. 4-7-401, and provides investigative and technical support to the Office of Professional Responsibility (OPR) with internal affairs investigators.
The Tennessee Department of Safety's (www.TN.Gov/safety) mission is to ensure the safety and general welfare of the public. The department encompasses the Tennessee Highway Patrol, Office of Homeland Security and Driver License Services. General areas of responsibility include law enforcement, safety education, motorist services and terrorism prevention.
Sections
News
Topics
Criminal Investigation Division, CSX Transportation, Danny W. Talley, Dave Mitchell, Dean Hurley, Rex Prince, Tennessee Department of Safety, Tennessee Highway Patrol, THP, Tracy Trott