Written by U.S. Army Spc. Luther L. Boothe Jr.
Task Force Currahee Public Affairs Office, 4th Brigade Combat Team, 101st Airborne Division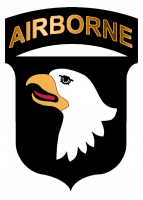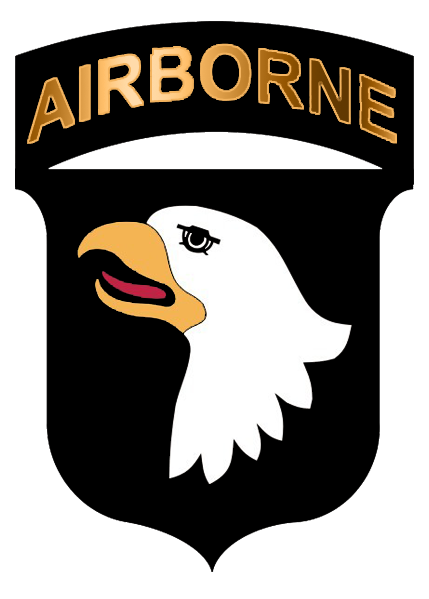 Paktika Province, Afghanistan – "The 60mm mortar is the single-most responsive indirect fire asset a commander like myself has on the battlefield," said U.S. Army Capt. Ed A. Churchill, commander of Company D, 2nd Battalion, 506th Infantry Regiment, 4th Brigade Combat Team, 101st Airborne Division, and native of Augusta, Maine. "I can instantly fire a mortar to suppress an enemy, close off access to [entrance] routes, as well as [exit] routes, and then work that round to be suppressive fire while our infantry guys get themselves in a position where they can fix, fight and destroy the enemy."

The indirect fire infantrymen, or mortarmen, from D Co., 2-506th, 101st Airborne Div., work around the clock and provide an invaluable asset to the commander.

"Our job as mortarmen is to provide timely and accurate indirect fire for the company in our area of operations," said U.S. Army Spc. Michael W. Dough, a mortarman with D Co., 2nd Bn., 506th Inf. Reg., 4th BCT, 101st Airborne Div., and native of Manteo, NC. "We do two different things; provide fire support for the actual combat outpost and go out on missions and provide indirect fire for patrols."

The steep mountains of Afghanistan and enemy tactics increase the value of the mortarman to an infantry company.

"One of the major benefits of mortars in Afghanistan is that we can fire on the backside of these mountains," said Dough. "Our rounds are capable of going up and over the mountains."

"The enemy has been engaging from mountain tops more than 1,000 meters away," said U.S. Army Pfc. Armando J. Ramos, a mortarman with D Co., 2nd Bn., 506th Inf. Reg., 4th BCT, 101st Airborne Div., and native of Victorville, CA. "We are the most casualty-producing weapon in the company."

Their primary mission is to reach and take out targets that are out of the range of riflemen, Ramos said. "When our rifles become incapable to accurately hit the target because of the distance, it is easier for us because our weapons are bigger, and they cover more ground with each round."

With that kind of firepower, the three mortarmen for the company understand the importance of preparation and attention to detail.

"One mistake on the mortar and we can hurt our own guys or civilians," said U.S. Army Sgt. David A. Ramirez, the noncommissioned officer in charge of the D Co. mortar operations and native of San Antonio. "It is pretty important for our guys to be on point, ready to go and execute the mission flawlessly."

To avoid errors and ensure they are prepared, the Currahees use their spare time to train and rehearse.

"We voluntarily go through crew drills every day," said Dough. "We know when our job is needed, time is critical, and the more we rehearse, the faster we will be when called upon."

With a limited number of mortar personnel, the Soldiers have taken the time to teach their fellow Soldiers how to operate their weapon systems.

"We combat our manpower issue by cross-training the infantrymen," said Ramirez.

"It is important for us to cross-train the infantry guys so if something happens to one of us while out on mission, the guys will be able to pick up our weapons and continue the mission," said Ramos. "It comes down to the fact that we will not let the mission fail because of one guy."

The mortarmen have done an excellent job training the infantrymen on their combat outpost. 

"They have taken all of our [infantrymen] in," said Churchill. "Every [infantryman] out here is qualified to use the [hand-held mortar system] so we have the ability in a fight for the dismounted guys to effectively fire the mortars on the enemy."

They have even begun to get some of the Soldiers qualified to set up the base defense mortar systems, he said.

Though they have only been operational for little more than a month, the mortarmen have improved their company's COP defense positions using primitive methods to move the dirt and better build their positions.

The mortarman, with the help of the company, had to build an entire mortar pit by hand, said Churchill. They worked around the clock for five days straight to improve the company's mortar defenses.

They used old mortar ammo cans and a shovel to fill barriers, he said.

The hard work the Soldiers put into the mortar position provided an invaluable asset to D Co.

Having alternate mortar fighting positions is a huge asset to this COP, said Churchill. "When the enemy attacks a smaller COP, they try to suppress our indirect fire assets, but our mortarmen have made it so that is not physically possible."

They work guard shifts, go on patrols, cross-train their teammates, work hard to increase COP defense and cover helicopter landing zone details, but they get the most satisfaction out of being available when called upon.

"We are on-call 24 hours a day and ready to respond any time they need us," said Ramirez.

"We are an available resource to the command at a moment's notice," said Dough. "We have fired rounds at every single hour of the day."

The mortarmen provide illumination rounds during the night and fire suppression missions during the day.

The command is proud to have the section as a part of their operations because they are willing to work as hard as it takes to get the job done, said Churchill.



Sections
News
Topics
101st Airborne Division, 60mm Mortar, Afghanistan, Armando J. Ramos, Combat Outpost Munoz, David A. Ramirez, Ed A. Churchill, Fort Campbell KY, Luther L. Boothe Jr., Michael W. Dough, Paktika Province, Task Force Currahee