Written by U.S. Army Spc. Richard Daniels Jr.
Task Force Bastogne Public Affairs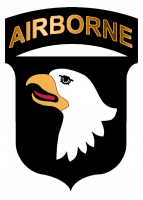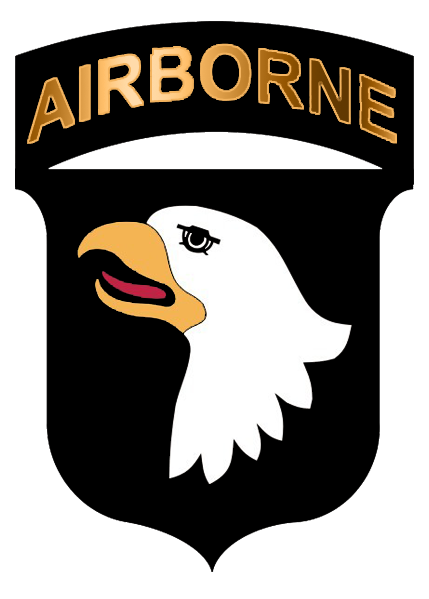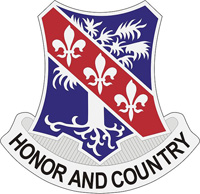 Nangarhar Province, Afghanistan – Soldiers of 1st Brigade Combat Team spoke with 15 high school students October 7th, including eight from Jalalabad, during an online conference where students had the opportunity to ask them any question.

"What is the best way to keep security in our country?" one student asked U.S. Army Spc. Jeremy A. Pouliot of Saint Michael, MN, Psychological Operations Detachment 1320, on Forward Operating Base Fenty in eastern Afghanistan's Nangarhar Province.

"I told them they needed to get involved," said Pouliot.

He continued to say they could support their family members by joining the Afghan National Army or the Afghan National Police, and they also need to vote to support the Government Islamic Republic of Afghanistan.

The students each asked the Soldiers one question and a follow-up question.

One student mentioned to the Bastogne Soldiers that he hopes to one day learn to fly a plane or a helicopter. The student hoped the ANA would provide the same kind of training American Soldiers received.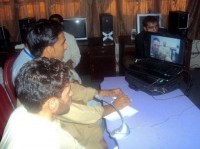 " … It's going to take all of us … to bring security and peace in our area," said U.S. Army Sgt. 1st Class William D. Goodwin of Newport News, VA, assistant operations noncommissioned officer, Headquarters and Headquarters Company, Task Force Bastogne, when asked about bringing peace and stability to Afghanistan. "We couldn't do it by ourselves. It's going to take the Afghan people as a whole, not allowing insurgents into their towns and giving them safe haven. If they are doing wrong, they need to be pointed out so we can get them out of that area, so that they can live in peace," he said.
The Soldiers admitted they were shocked about how well the students knew the English language, providing easy communication between both parties. "Some of the questions they asked were open-ended questions … and they had no problem asking follow-on questions," said Goodwin. "It was different for me. I was impressed … I would definitely do it again."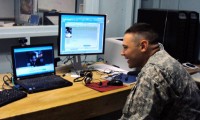 The students laughed as U.S. Army Lt. Nathaniel L. Moir from Fergus Falls, MN, PSYOP Det. 1320 commander, attempted to say a few words in Pashto, and were pleased when he congratulated them on their community service activities such as taking initiative to fixing a water pump at their school and fundraising for vaccinations for polio in Afghanistan.
The Jalalabad students and Task Force Bastogne Soldiers agreed to have another conversation in the future.
"The [online] call we did yesterday was really nice," wrote Haroon who hosted the event. "We all enjoyed it a lot, really. It takes a kind of courage for the students to talk online, and they were really very happy. The officers were good, too."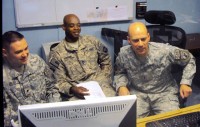 He went on to write on the program's website, "They behaved very friendly. I liked them very much, especially the idea of playing football together."
The conference is part of the State Department's Global Connection and Exchange program, and one of its uses is to connect Soldiers with Afghan students.
"I didn't participate in this … call, but as I heard from the students who were involved, they were all so happy and pleased to participate … and talk with the Soldiers online," one student wrote. "They are all really thankful of the Soldiers who made this happen, and we hope that, through GCE, we will have more such events, which motivate the students."
Sections
News
Topics
101st Airborne Division, Afghan National Army, Afghan National Police, Afghanistan, Fort Campbell KY, Forward Operating Base Fenty, Jalalabad, Jeremy A. Pouliot, Nangarhar Province, Nathaniel L. Moir, Richard Daniels Jr, Students, Task Force Bastogne, William D. Goodwin