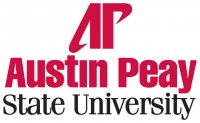 Clarksville, TN – The Austin Peay State University TRiO Student Support Services (SSS) has been awarded $1.3 million in federal grant funding over five years that will enable the program to provide new and existing academic initiatives to students from disadvantaged backgrounds.
The award went into effect September 1st. 
In addition, APSU's grant application earned a perfect score of 100 points, with another maximum 15 bonus points awarded for meeting objectives outlined in the previous funding cycle, for a total 115 points. The cut-off score for funding was 95.67 points.
"This was the first time I have written this grant, and it definitely was a challenging process," said Marissa Chandler, director of the TRiO SSS at APSU.
Dr. Dixie Dennis, associate provost of Grants and Sponsored Programs at APSU, reviewed the University's application before it was submitted to the U.S. Department of Education, which administers the federal award, and commented it was one of the best grants she had ever read.
APSU was among 1,475 grant applications submitted to the Department of Education. Of that number, 1,026 programs across the U.S., Puerto Rico and Guam were selected for funding.
In Tennessee, 15 TRiO SSS programs exist on college and university campuses, both public and private. Six of the 15 were denied federal funding, including Tennessee State University and the University of Tennessee-Martin.
Schools whose TRiO SSS programs were not funded can elect either to fund it themselves, if possible, or discontinue providing services or go through an appeals process.
APSU's program has been continuously funded since it was established on campus in 1997.
Grant applications are scored in three performance standards: persistence rate, good academic standing and graduation rate.
At APSU, TRiO SSS is certified to serve 180 students who are low income, first-generation college students or disabled. The goal is to graduate these students within six years, Chandler said.
Specifically, the $1.3 million grant will help APSU's program to expand the Technology Bridge mentoring program, allow its students to attend the McNair Research Scholars Conference held in the summer in Atlanta, GA, and develop opportunities for students to consider graduate studies after the baccalaureate degree.
The federal dollars also will help TRiO SSS at APSU to continue to offer one-to-one tutoring, the laptop loan program, grant aid scholarships, computer lab, cultural trips and career preparation workshops.
Currently, Chandler said the local initiative has a waiting list of 40 students seeking to benefit from the services provided by TRiO SSS.
"Great things are happening with our program," Chandler said.
Each year, APSU's TRiO programs assist almost 2,000 high school students, adults and veterans in their academic pursuits.
In addition to Student Support Services, TRiO offers support to eligible students through four other programs: High School Upward Bound, Veterans Upward Bound, Tri-County Upward Bound and the Educational Opportunity Center.
For more details on TRiO SSS, call Marissa Chandler, program director, 931-221-7418.
Sections
Education
Topics
APSU, Austin Peay State Univeristy TRiO Student Support Services, Austin Peay State University, Dixie Dennis, Educational Opportunity Center, Grant, High School Upward Bound, Marissa Chandler, McNair Research Scholars Conference, Tennessee State, Tri-County Upward Bound, U.S Department of Education, UT-Martin, Veterans Upward Bound