Written by U.S. Army Staff Sgt. William Smith
Support Platoon, Headquarters and Headquarters Company, 1st Special Troops Battalion, Task Force Spartan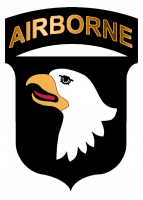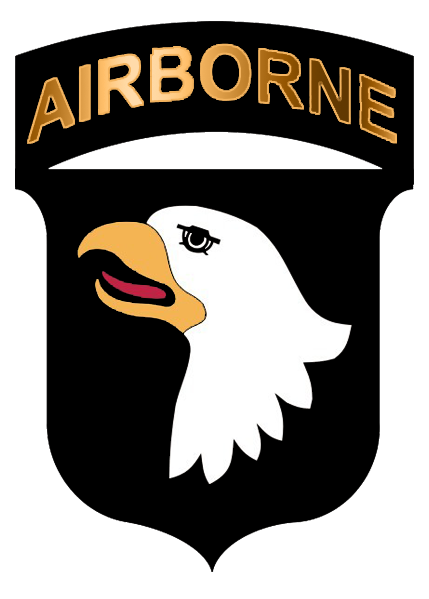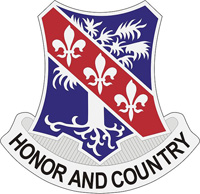 Nangarhar Province, Afghanistan – The Support Platoon of Headquarters and Headquarters Company, 1st Special Troops Battalion, conducts daily missions in the Behsood District of eastern Afghanistan's Nangarhar Province.

One of their primary roles is the training of the Afghan National Police along with the continued efforts to partner, advise and assist in developing the government of Afghanistan through projects and daily interaction.

The Support Platoon conducts overnight missions at the ANP station to increase security, train the ANP, and conduct combined patrols. They also enable other brigade advisors in the areas of legal, engineering and governance, spending more than 18 hours per week at the district centers.

Daily interactions with the local villagers have allowed the Soldiers to develop relationships that most will never forget.

U.S. Army Spc. Scott Harper from Paccoa, GA, said, "The people of Afghanistan have shown us that they are not the 'bad guys' here. They help us weed out the bad guys from the local populace in a combined effort to ensure a stable future for Afghanistan and to dismantle the terrorist regime that has chosen this country as its battle ground."

The platoon visits different villages daily and works with the district government to prepare and submit projects that will improve the lives of the local villagers.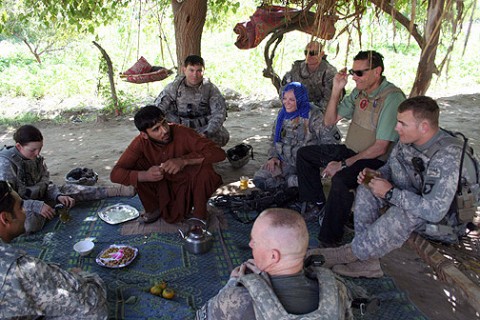 U.S. Army 2nd Lt. Brian Rowan of Langhorne, PA, platoon leader, interacts with the village maliks regularly.
"Our platoon is very fortunate to be able to work with the people of the Behsood District," said Rowan. "Everyone is very hospitable and friendly toward us when we visit the different villages."
The progress in the most populated district in Nangarhar Province is a direct reflection of the hard work of Support Platoon Soldiers with the Government of Afghanistan leaders to ensure a better future for the people of this country.
Sections
News
Topics
101st Airborne Division, Afghan National Police, Afghanistan, Behsood District, Brian Rowan, Fort Campbell KY, Malik Niamat, Nangarhar Province, Scott Harper, Task Force Spartan, William Smith