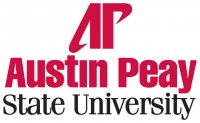 Clarksville, TN – The Provost Lecture Series at Austin Peay State University will feature a presentation this week about the research two professors in the College of Education conducted, based on the recent release of their textbook.
Dr. Benita Bruster and Dr. Barbara Peterson, both assistant professors of education, will present "Examining Focus Group Reflections Using Qualitative Data Analysis" from 3:00pm-4:30pm, Thursday, October 21st in the Morgan University Center, Room 303.
Bruster teaches courses in literacy, curriculum and instruction, and assessment and evaluation at the graduate and undergraduate levels. Peterson has taught in the public schools prior to receiving her doctoral degree and master's degree from Northern Illinois University. She is coordinator of clinical teaching and has taught classes at the undergraduate and graduate levels, as well as online courses.
The textbook, titled "Examining and Facilitating Reflection to Improve Professional Practice," also was co-authored by two other APSU faculty members: Ann Harris, professor of education, and Tammy Shutt, associate professor of education.
The Provost Lecture Series seeks to foster a spirit of intellectual and scholarly inquiry among faculty, staff and students. The program will be used as a platform for APSU faculty members who are recent recipients of provost summer grants, who have been awarded faculty development leaves and who have engaged in recent scholarly inquiry during sabbatical leaves.
APSU faculty members with recent research of acclaim also will be given a platform within this series. In addition, other faculty members of local or widespread renown will be invited to lecture within this series.
For more information about the Provost Lecture Series, call Dr. Brian Johnson, assistant vice president of academic affairs at APSU, at 931-221-7992 or e-mail him at johnsonb@apsu.edu.
Sections
Education
Topics
Ann Harris, APSU, APSU College Of Education, Austin Peay State University, Barbara Peterson, Benita Bruster, Brian Johnson, Morgan University Center, Provost Lecture Series, Tammy Shutt