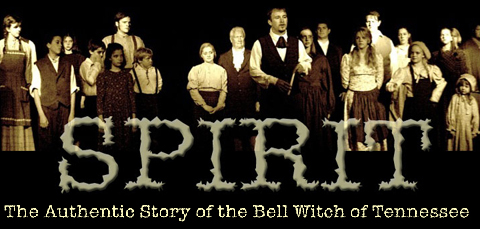 Adams, TN – Community Spirit has announced their annual production of SPIRIT, The Authentic Story of the Bell Witch will begin production the last two weekends in October.
The dates are October 21st-23rd and October 28th-30th. The play written by local playwright David Alford will be held outside at the Bell School Pavilion in Adams, Tennessee.
Show time is 7:00pm with tickets $15.00 for Adults and $8.00 for students. Tickets may be purchased online at www.bellwitchplay.com  with paypal or in person at the Robertson County Chamber of Commerce, the Bell School in Adams or by phone at 615-696-1300.
The Schoolhouse Cafeteria in the Adams Antique Mall will be open for dinner before each performance.
An article on the play can be found on Clarksville Online.
Sections
Area, Events

Topics
Adams Antique Mall, Adams TN, Bell School, Bell School Pavilion, Bell Witch, David Alford, Robertson County Chamber of Commerce, SPIRIT The Authentic Story of the Bell Witch