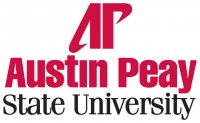 Clarksville, TN – In the late winter of 1854, German composer Robert Schumann entered an insane asylum, which abruptly ended his creative career. He died two years later, and critics often cited his late works as being erratic and incomprehensible.
"People think he went mad, therefore there's no value in his later music and that it's full of mistakes or lack of creative inspiration," Ming Wang, assistant professor of music at Austin Peay State University, said. "I had the same opinion toward Schumann when I was a student."
But about five years ago, under the influence of his music professors at Yale, Wang began an intensive study of the composer. Within a few years, his opinion drastically changed.
"After really looking at his music closely, studying his scores, you realize just how innovative and revolutionary his music really is," he said. "With his poetic and personal music, he invites the listener into his own world like no other composer."
Wang has organized a concert at APSU, "The Misunderstood Genius of Robert Schumann: Bicentennial Celebration Concert," which he hopes will restore the composer's reputation and possibly earn him some new followers. The concert, which is free and open to the public, begins at 7:30pm, October 25th in the APSU Music/Mass Communication Building Concert Hall.
Wang argues that Schumann's influence can be seen in the works of the 20th century's greatest composers, such as Gustav Mahler, and he has organized the concert to illustrate the 200-year-old composer's lasting legacy.
"On this concert we are putting living composers' music side-by-side with Schumann's late works," Wang said. "There are three compositions taken from the last year of Schumann's creative period – all written in 1854. We saw three works, very different from each other but also share things in common, and we put them side-by-side with three contemporary composers."
Works by American composer Timothy Andres, Hungarian composer Gyorgy Kurtag and German composer Wolfgang Rihm will be juxtaposed against Schumann's works.
"Each of these composers' works are dedicated or inspired by Schumann's work," Wang said.
Andres will be in attendance at the concert and play the piano for his piece and several Schumann pieces. This is a particular treat for the local audience given that Andres is a rising young talent in the music world. The ever-finicky New Yorker magazine described the 24-year-old's music as having an "unhurried grandeur that has rarely been felt in American music."
The evening will also feature several talented local musicians, including Wang on clarinet, Emily Hanna Crane on violin, Jeffrey Wood on piano, Michael Samis on cello and Shuzheng Yang on viola.
The concert is sponsored by the APSU Department of Music and the APSU Center of Excellence for the Creative Arts. For more information, contact the Center at 931-221-7876.
Sections
Events
Topics
APSU, APSU Center of Excellence for the Creative Arts, APSU Department of Music, APSU Music/Mass Communication Building Concert Hall, Austin Peay State University, Emily Hanna, Gustav Mahler, Gyorgy Kurtag, Jeffrey Wood, Michael Samis, Ming Wang, Robert Schumann, Shuzheng Yang, Timothy Andres, Wolfgang Rihm