Written by Story by U.S. Army Spc. Richard Daniels Jr.
Task Force Bastogne Public Affairs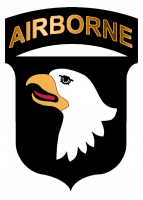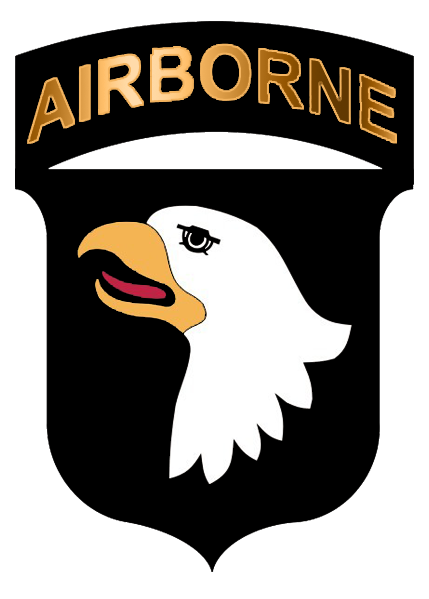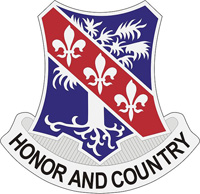 Nangarhar Province, Afghanistan – From the thick of the battlefield to the comforts of garrison life, communication between Soldiers is key to army life.

It is up to Task Force Bastogne's Headquarters and Headquarters Company communication shop – also known as S6 – to repair and maintain communications equipment and provide expert advice to her battalions in eastern Afghanistan's Nangarhar Province.

"[We] provide them with information; provide them with connectivity … between fiber [optic cables], category 5 [cables], tactical satellites, switches, routers, hubs, communication security, radios and batteries," said U.S. Army Spc. David N. Harrington of Norford, VA, frequency manager noncommissioned officer in charge, HHC, TF Bastogne. "If there are electronics in it, we have something to do with it."

One difficulty the Forward Operating Base Fenty S6 faces is coming up with innovative ideas to solve new problems. Some jobs take priority over others because they are mission essential.

"Without us, the brigade and battalions would not function as efficiently," said U.S. Army Spc. Sarek M. Kirby of Kissimmee, FL, an information systems operator – analyst with HHC, TF Bastogne. "We currently try to assist them at getting programs they need to make their jobs more efficient."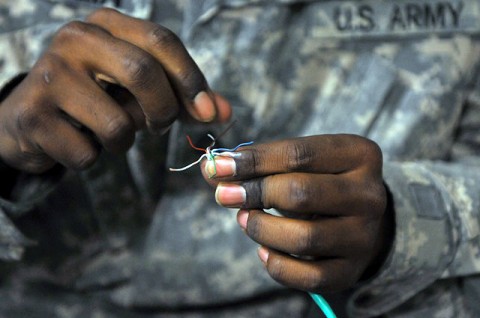 One of Kirby's jobs is to assist the brigade with software, programs and user accounts. He ensures Soldiers and civilians can access them and they work properly.
For Harrington, this is his second deployment but first time in Afghanistan. He said his experiences here are a lot different from what he did in Iraq.
The shop is comprised of several military occupation specialties that work together to complete their overall mission. From signal systems support specialists to cable systems installer-maintainers to multichannel transmission systems operator-maintainers and assistance from civilian field support representatives; each provide their unique role in ensuring the brigade and her battalions keep the communications up and running.
"The biggest thing I enjoy about my job is the freedom that it gives me to think freely," said Harrington.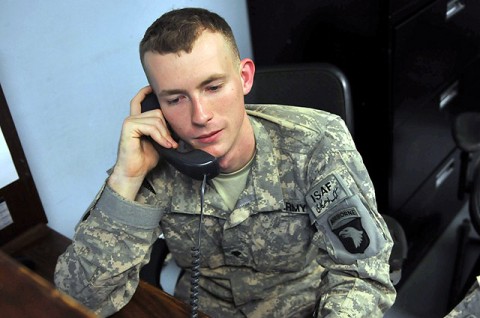 The freedom offers Harrington the opportunity to explore different approaches to solving communication problems. It also offers another benefit for Harrington.
"I'm in a very unique position as a [signal support systems specialist] because I get to do a lot of manual labor, get out of the office; I am not stuck behind a computer. I get to set up antennas, radio systems, communications… I get out and about a lot," he said. "It affords me the opportunity to also dabble in everybody else's job."
Because of the service the S6 provides its brigade, base personnel can focus more on planning and executing a mission than worrying about getting their phones to work or the ability to access important mission updates.
Sections
News
Topics
101st Airborne Division, Afghanistan, communication, David N. Narrington, Derek A. Gamlin, fiber optics, Fort Campbell KY, Nangarhar Province, Richard Daniels Jr, Sarek M. Kirby, Task Force Bastogne