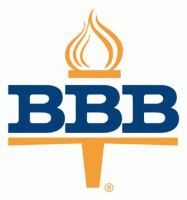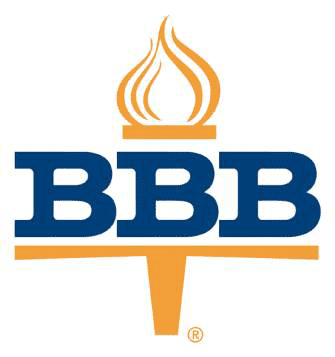 The Better Business Bureau has sent out a notice of a SCAM that is currently circulating. If your receive one, you should simply DELETE these  E-Mails. I had received two in the same day.  See the notice below from the Better Business Bureau.
An email purporting to be from the Electronic Federal Tax Payment System (EFTPS) claims that the federal tax payment made by the business has been rejected. The recipient is instructed to follow a link to rectify the problem with the IRS.
The email is a phishing scam and is not from the EFTPS.  The link in the message has been disguised so that it appears to point to the genuine EFTPS website.  The scam is designed to steal personal information from recipients.  The fake page asks users to login to the system and provide personal and financial details.  All information submitted on the bogus website is collected by Internet criminals and can then be used for fraud and identity theft.
The IRS says that they do not contact tax payers about tax issues via e-mail:
The IRS does not initiate taxpayer communications through e-mail. In addition, the IRS does not request detailed personal information through e-mail or ask taxpayers for the PIN numbers, passwords or similar secret access information for their credit card, bank or other financial accounts.

Do not open any attachments to questionable e-mails, which may contain malicious code that will infect your computer. Please be advised that the IRS does not initiate contact with taxpayers via e-mails.
The Electronic Federal Tax Payment System (EFFTPS) provides this important notice on their main page
Remember! EFTPS values your privacy and security and will never attempt to contact you via e-mail. If you ever receive an e-mail that claims to be from EFTPS or from a sender you do not recognize that mentions a payment made through EFTPS, forward the e-mail to phishing@irs.gov or call the Treasury Inspector General for Tax Administration at 1.800.366.4484.
The BBB warns that this scam appears to be ongoing with a second wave of the emails prefixed with the subject line 'SECOND NOTICE'.  If you receive this email do not click any links or open any attachments.
Internet criminals often use bogus IRS and tax related emails as a means of tricking business owners into handling over sensitive and priority information.  This scam has targeted business owners in the U.S., Australia, Canada, the UK and South Africa.
For more information see the Snopes: Urban Legends Reference Page on this topic.
About the Better Business Bureau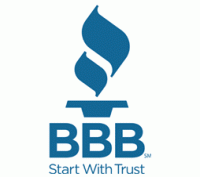 Start your search with Trust by visiting www.Nashville.BBB.org to obtain a list of trustworthy businesses who are accredited by BBB.
About Roland Woodworth
My name is Roland Woodworth, a professional REALTOR® with the experience & knowledge to assist you with all your real estate needs. My main area of focus is Clarksville TN , Oak Grove KY and the surrounding areas. I have over 12 years experience in the Real Estate industry and I'm a full time Realtor licensed in both Tennessee and Kentucky. I'm also a NAR Certified Short Sale & Foreclosure Resource.

I moved to Clarksville while stationed in the US Army at Ft Campbell, KY in 1992. I have been in sales in the area since 1996. I received my Real Estate license in 1999.   I have been involved in many community organizations including the Clarksville Area Chamber of Commerce where I was a Chamber Ambassador for 5 years. I was the Fair Chairman for the 2002 North Tennessee State Fair in Clarksville, TN, and also president of Fair Inc which is the governing board consisting of members of the Clarksville Jaycees, City of Clarksville and Montgomery County. I'm  also a member of the Clarksville Jaycees Volunteer Col. Corp. a past member of the Clarksville Jaycees and the Downtown Kiwanis Club. I participated in the 2005 and 2009 Clarksville Extreme Makeover Home Edition builds here in Clarksville – Montgomery County.

Web Site: http://www.ClarksvilleHomeInformation.com
Email: RolandWoodworth@Gmail.com
Sections
Business
Topics
BBB, Better Business Bureau, EFTPS, Electronic Federal Tax Payment System, IRS, Scam