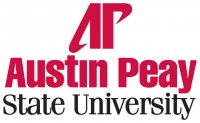 The CEO of Daniel Bradley Matthews Inc. who also had extensive experience with Ford Motor Co. for more than a quarter of a decade will be the guest speaker at Austin Peay State University to share his success stories with graduate students.
Clifton Peter Lambreth will present "Return to Greatness: Driving the American Dream," at 2:30 p.m., Friday, Oct. 29 in Clement Auditorium. He will address students enrolled in APSU's industrial/organizational psychology master's degree program, but his talk is open to the public.
Prior to his current position, Lambreth worked for Ford Motor Co. for more than 26 years in a variety of positions, including 10-plus years as a college recruiter at Cornell University, University of Pennsylvania, Johnson Business School and Wharton Business School. He has received prestigious awards and distinctions, including five Ford Inuksuk Drive for Leaders Award and has won three Diversity Leadership awards.
As CEO of Daniel Bradley Matthews Inc., he provides strategic automotive and marketing consulting.
Lambreth received both a B.B.A. in marketing and management and an M.B.A. from Western Carolina University. He serves on the board of directors of the Family Foundation Fund, on the advisory board of Lead Like Jesus Foundation and on the advisory board for Western Carolina University's School of Business.
A public speaker and author, Lambreth wrote "Ford and the American Dream: Founded on Right Decisions," A movie based on his book was recently announced.
Spencer M. Clarke Jr., Majestic Wind Entertainment and Jeff Goodwin have teamed up to produce the Ford and the American Dream movie. According to the film's movie producer and director, Hollywood veteran, Spencer M. Clarke Jr., "This film will remind the world of what made America great by returning common sense leadership to common practice in business today. The movie brings back Mr. Carman (the ghost of Henry Ford) to provide the timeless wisdom and advice to the Ford Motor Company, businesses and world leaders. The movie will provide entertainment, humor and leadership as historical figures return to the screen to remind leaders of today how to lead in challenging economic times."
Lambreth enjoys running and racing and has run the Marine Corp Marathon, Philadelphia Marathon and the Boston Marathon and competed in more than 150 5K and 10K races. He lives with his wife and three sons in Brentwood.
For more information, contact Dr. Uma Iyer, associate professor and program coordinator of the I/O psychology program, by telephone at 931-221-6331 or by e-mail at iyeru@apsu.edu.
Sections
Arts and Leisure
Topics
APSU, Austin Peay State University, Book Reading, Clement Auditorium, Clifton Peter Lambreth, Daniel Bradley Matthews Inc., Ford and the American Dream, Uma Iyer