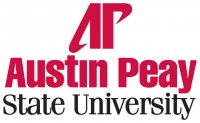 Clarksville, TN – The Provost Lecture Series at Austin Peay State University will focus on guitar music, presented by one of APSU's music professors who has achieved global recognition in the industry.
Dr. Stanley Yates, professor of music at APSU, will present "Three Early Guitar Concertos" from 3:00pm-4:30pm, Thursday, November 4th in the Morgan University Center, Room 303.
Yates directs guitar study at APSU. Recently elected to the Artistic Advisory Board of the Guitar Foundation of America, he holds many positions in the guitar music field: virtuoso performer, recording artist, teacher, arranger and scholar. As such, he is featured in several literary articles, interviews and reviews.
He was the 2002 recipient of APSU's Hawkins Award for Excellence in Scholarly and Creative Achievement.
An international prize-winning performer, Yates has appeared in recital and concerto performances throughout the United States and Europe. These have included such festivals and concert series as the Guitar Foundation of America, the Guitar Festival of Great Britain, the Amsterdam Guitar Series, the San Antonio Early Music Festival, the Lagonegro Contemporary Music Festival in Italy and the Music Educators National Conference, performances in Holland and Belgium sponsored by the Arts Council of Great Britain, and recitals sponsored by numerous colleges, universities, guitar societies and community arts organizations in both the United States and Europe.
A highly experienced and in-demand teacher, he has presented masterclasses and lectures at such prestigious institutions as the Royal Academy of Music, London; the Glen Gould Professional School, Royal Conservatoire, Toronto; the Royal Northern College of Music, Manchester; the Cleveland Institute of Music; the North Carolina School of the Arts; and the University of North Texas; and, in addition to APSU, has served on the faculties of the University of Liverpool and the University of North Texas. He has also served as an adjudicator in numerous performance competitions, including the Guitar Foundation of America, the Lagonegro International Competition for Contemporary Music Performance and Composition, the Rantucci Competition, and the Music Teachers National Association Collegiate Artist Competition.
He is currently editing a comprehensive series of pedagogical materials for Mel Bay Publications, which established the Stanley Yates Series in 1998 and invited him to serve on its Artistic Advisory Board in 2000. The series includes such best-selling editions as his arrangements of the Bach Cello Suites and the piano music of Isaac Albeniz, along with editions of music by Stepan Rak and Ernest Shand, a collection of new music for guitar, a comprehensive anthology of 19th century guitar sonatas, a graded repertoire series and several volumes of original student pieces.
British-born, he received performer's diplomas from Sandown College of Performing Arts, Liverpool, with the highest pass marks of any instrumentalist in the history of the college, and from Trinity College, London. He also holds graduate performance degrees from the University of Liverpool, where he received the Wethered Music Scholarship, and the University of North Texas (D.M.A.), where he received the Morgan Dissertation Award for Excellence in Music Performance.
About the Provost Lecture Series
The Provost Lecture Series seeks to foster a spirit of intellectual and scholarly inquiry among faculty, staff and students. The program will be used as a platform for APSU faculty members who are recent recipients of provost summer grants, who have been awarded faculty development leaves and who have engaged in recent scholarly inquiry during sabbatical leaves.
APSU faculty members with recent research of acclaim also will be given a platform within this series. In addition, other faculty members of local or widespread renown will be invited to lecture within this series.
For more information about the Provost Lecture Series, call Dr. Brian Johnson, assistant vice president of academic affairs at APSU, at 931-221-7992 or e-mail him at johnsonb@apsu.edu.
Sections
Events
Topics
APSU, APSU's Hawkins Award for Excellence in Scholarly and Creative Achievement, Austin Peay State University, Guitar Foundation of America, Provost Lecture Series, Stanley Yates