State Farm® urges consumers to be cautious when frying a turkey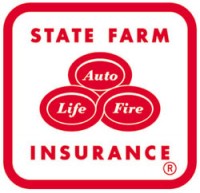 Bloomington, IL – More cooking fires occur on Thanksgiving than any other day of the year. According to State Farm claims data from 2005-2009, grease and cooking-related claims more than double on Thanksgiving Day compared to an average day in November.

With the popularity of turkey frying increasing, U.S. fire departments are responding to more than 1,000 fires each year in which a deep fryer is involved. The National Fire Protection Association (NFPA) says deep fryer fires cause an average of 5 deaths, 60 injuries, and more than $15 million in property damage each year.

"One of the worst things that can happen with turkey frying is getting splattered with hot oil," says Eddie Bain, Investigation and Prevention Program Director at the Illinois Fire Service Institute (IFSI). "It will cause burns that are worse than fire because frying oil sticks to you. It can burn an adult very badly, but a child could easily be covered from head to foot in oil splatter, resulting in potentially fatal burns." 
Turkey Fire Video
Most turkey fryer fires are preventable. Recognizing common mistakes is a critical step in reducing your risk of a fire or potentially fatal burns.
Too much oil in the fryer pot – If the cooking pot is overfilled, the oil may spill out of the pot when the turkey is lowered in. Oil can hit the burner and cause a fire. Follow the owner's manual to determine the proper amount of oil to use.
Dropping a frozen or partially thawed turkey into oil – Frozen or partially frozen turkeys placed into the fryer can cause a spillover and may result in a fire. Make sure your turkey is properly thawed and slowly lower it into the pot to prevent oil from splashing.
Fryer is too close to structures – More than one-third of fires involving a fryer start in a garage or patio.  Cook outdoors and away from flammables; maintain a safe distance from any buildings and keep the fryer off any wooden structures.
Oil and water don't mix – When ice comes into contact with hot oil, the water vaporizes, causing steam bubbles to pop and spray hot oil. Do not use ice or water to cool down oil or extinguish an oil fire. Keep an extinguisher approved for cooking or grease fire nearby and immediately call 911 for help.
Unattended cooking – Frying involves cooking with a combustible medium, namely the cooking oil or grease. Many frying units do not have thermostat controls and if left unwatched, the oil will continue to heat until the point of combustion.
State rankings based on the number of cooking-related claims on Thanksgiving Day from 2005-2009:
Texas:  33 
Illinois:  22 
Ohio:  18 
Michigan:  15 
New York:  15 
Florida : 14 
Pennsylvania:  12 
Indiana:  11 
Missouri:  10  
South Carolina: 
Turkey Fire
About State Farm®
State Farm insures more cars and homes than any other insurer in the U.S., is the leading insurer of watercraft and is also a leading insurer in Canada. State Farm's 17,700 agents and 68,600 employees serve 81 million policies and accounts – more than 78.7 million auto, fire, life and health policies in the United States and Canada, and more than 1.9 million bank accounts. State Farm Mutual Automobile Insurance Company is the parent of the State Farm family of companies. State Farm is ranked No. 34 on the Fortune 500 list of largest companies. For more information, please visit statefarm.com® or in Canada statefarm.ca®.
Sections
News
Topics
Fire, National Fire Protection Association, State Farm Insurance, Thanksgiving, Turkey Frying