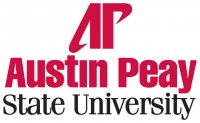 Clarksville, TN – Austin Peay State University has produced a year of records.
For the Fall 2010 semester, enrollment, retention and graduation rates have all reached new all-time high figures.
"These are the best rates we've had," Dr. Tristan Denley, provost and vice president of academic affairs, said. "The numbers are the fruit of efforts from all across campus."
Figures show APSU's total student enrollment for this semester is 10,723. That's a 5.3 percent jump from the Fall 2009 semester, according to unofficial data.
Full-time equivalency (FTE) enrollment is 8,483 – compared with FTE of 8,003 in Fall 2009. That represents a 6 percent increase – the largest gain in FTE recorded this semester among all Tennessee Board of Regents institutions.
APSU also is retaining greater percentages of its first-time, full-time cohort of students, edging toward the 70 percent mark. The most recent retention rate is 69.49 percent of the Fall 2009 cohort students – seven individuals short of reaching 70 percent – continued their education at APSU this fall. This is the greatest growth in recent years, from last year's figures of 67.87 percent.
The significant growth in retention is mirrored by APSU's increase in its six-year graduation rate, which measures each cohort of first-time, full-time students since 2000 when APSU began tracking the statistic. The six-year graduation rate for the cohort that started at APSU in 2004 is at 33.11 percent – the largest rate recorded this decade.
Denley said the records set this year are a testament to the University's focus on student success.
Sections
News
Topics
APSU, Austin Peay State University, Fall Semester, Student Enrollment, Tristan Denley