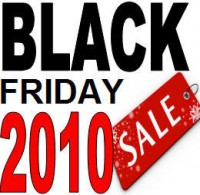 Clarksville, TN – The annual Black Friday camp-out began as Thanksgiving came to an end. While most people were busy sleeping off their holiday meal, several thousand Clarksvillians were going out into the night seeking holiday deals.
The weather had turned cold and a dusting of snow hit those standing outside in lines waiting on their store of choice to open.
Toys R Us opened their doors early and had plenty of additional security on hand to prevent a re-occurrence of the trampling incident from the previous year.
Old Navy opened their doors at midnight and by 2:00am already had over 1100 people come to do some shopping at the store. Many of them were still there waiting in massive lines that wrapped around the store and through the aisles.
The stores with the largest turnouts included Target where over 100 were inline with the earliest, Clarksville Resident Kat (Age 48) arriving around 4:20pm on Thanksgiving day. She was in line for a Television, Xbox, and a TV stand.
At 2:00 am There was a crowd of around 200 people at the main entrance to the mall with the earliest Colton (Age 18) arriving at 10:30pm looking to score some Shirts, Hoodies, Jeans, and a Laptop. The first 200 people at that entrance were going to receive a shopping bag filled with great store discounts when the mall opened at 4:00am.
Kohl's also had a good turnout with 300 or so in line waiting for the doors to open.
Walmart had lines of people wrapped throughout the store waiting for their official sale kickoff time.
Numbers At Best Buy were down from previous years, it is not clear if it is due to their relocation, or the deals they were offering. There we spoke to Carol (age 43) who was waiting to purchase a laptop computer.
At the JC Penny's Entrance of Governor's Square Mall we met Madison (Age 50) who was in line looking to score some household goods.
Restaurants that were open at 1:30am were doing a bustling business including McDonalds, Burger King, Waffle House, and Steak and Shake. Wait times were running around 20 minutes for sit down service.
Overall I personally felt as if numbers of people participating in the Black Friday Sales Event was down this year, but nationally retailers are reporting a 2% increase in sales over last year.
Clarksville Online Author Roland Woodworth contributed photographs to this story.
Photo Gallery
About Bill Larson
Bill Larson is  is politically and socially active in the community. Bill is a member of the Friends of Dunbar Cave.

You can reach him via telephone at 931-249-0043 or via the email address below.
Sections
Business
Topics
Best Buy, Black Friday, Burger King, Governors Square Mall, JC Penny, Kohl's, McDonald's, Old Navy, Steak and Shake, Target, Toys "R" Us, Waffle House, Walmart