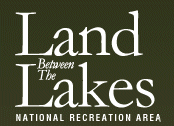 Golden Pond, KY – Looking for a fun, family holiday outing? Come explore the customs and celebrations of the holiday season with the Golden Pond Planetarium shows and enjoy holiday music with Laser Lights Music Shows at Land Between The Lakes (LBL) National Recreation Area.
The Golden Pond Planetarium offers shows Wednesday-Sunday, December 1st-19th. 'Tis the Season looks at the seasonal, religious, and cultural rituals from around the world, and how the stars and planets have played an important role in these celebrations throughout history.
"The skies offer celestial beauty and important lessons to be learned this time of the year," stated Jim Taylor, Director of Operations for the LBL Association. "This is a wonderful environmental education experience for both families and groups."
Laser Light Music Shows feature Laser Holiday performed by a variety of artists including Bing Crosby, Nat King Cole, Eurythmics, and Smashing Pumpkins. "Friends of LBL," has arranged for Santa to be present at the Planetarium on Saturdays and Sundays, December 4th-19th. Bring your camera for some great photo opportunities with Santa. 
Admission to the Golden Pond Planetarium is $4.00 ages 13 and up; $2.00 ages 5-12; free ages 4 and under.  Laser Light Music Shows admission is $5.00 ages 13 and up; $2.00 ages 5-12; 4 and under, free. 
Organized groups may schedule either show at other times and receive group rates.  Please call 270-924-2020 for more information.  Show times are as follows: 
Laser Holiday–Wed-Sun, 10:00am, 1:00pm & 3:00pm
'Tis the Season–Wed-Sun, 11:00am & 2:00pm
About Land Between The Lakes
Land Between The Lakes is managed by the Forest Service, U.S. Department of Agriculture, in partnership with "Friends of LBL," to provide public lands outdoor recreation and environmental education. We encourage visitors to review our website at www.lbl.org each season, and throughout the season, for our Calendar of Events, updates on programs and policies, safety information, and temporary trail and road closures. Additional LBL and "Friends of LBL" information is also available on our website or by calling 1-800-LBL-7077 or 270-924-2000.
Sections
Area, Events

Topics
Bing Crosby, Eurythmics, Forest Service, Friends of LBL, Golden Pond Planetarium, Jim Taylor, Land Between the Lakes National Recreation Area, Laser Lights Music Show, LBL, Nat King Cole, Santa, Smashing Pumpkins, U.S. Department of Agriculture