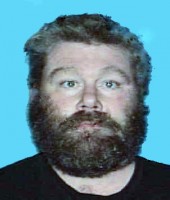 Clarksville, TN – Steve Everett Davies family has been located and it occurred in a unique way. He was located through the assistance of Lori Laird, a Rapid City, South Dakota woman, that is on the Board of  Directors of the Great Plains Welsh Heritage Project as well as genealogist. Davies, a Welsh name, caught her eye while looking online at "Help Find the Missing.org".
She started researching and quickly found possible family links for Davies located in Paradise, California.  The located family members were possibly Davies' mother, brother, and sister. But, it took her a bit more research to verify the accuracy of the information. She also discovered that Davies father had passed away.
Once she felt confident with the information she found, she contacted Detective Demone Chestnut and provided him with the information. Detective Chestnut contacted the Davies family in California and spoke with both the mother and sister.
They were shocked to hear about Davies. The last time they saw was years ago when Steve Davies was in the Navy and came home on leave while changing duty stations.
The family was able to confirm through photo identification the man found in Clarksville was Steve Everett Davies. Detective Chestnut has sent off a DNA sample to further confirm Davies' identity.
I also want to add that Ms Laird told me that the information, which the media distributed for the Police, assisted her locating information on Davies and then being able to contact Police.
Sections
News
Topics
Clarksville Police Department, CPD, Demone Chestnut, DNA, Lori Laird, Steve Everett Davies