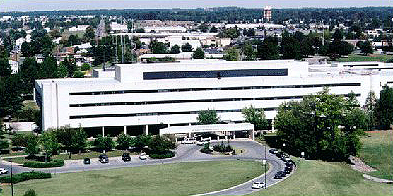 Fort Campbell, KY –  To allow Blanchfield Army Community Hospital (BACH) personnel to build esprit de corps and enjoy the holiday season with their loved ones, BACH will be limiting some services through the coming month.
Please view the schedule below  for more detail. For acute and emergency medical care, the BACH Emergency Center will remain open 24 hours every day and the Urgent Care Center will remain open from 6:00am-1:00am.
Federal Holiday
All clinical services at BACH are closed during Federal holidays to allow hospital staff members to observe the holiday. However, the Emergency and Urgent Care centers remain open normal hours during Federal holidays to provide acute and emergency medical care. 
Day of No Scheduled Activities (DONSA)
Some patient services are condensed during a Day of No Scheduled Activities (DONSA). Often, a DONSA clinic remains open to accommodate patients with previously scheduled primary care appointments. When a DONSA clinic operates, newborns' three to five day well-baby exams will be provided there by appointment.
Sections
News
Topics
Bach, Blanchfield Army Community Hospital, Fort Campbell KY, Holidays, Schedule