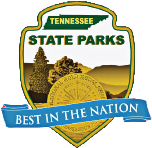 Tennessee – 'Tis the season to be jolly! There are several events planned in the remaining days of December, along with some great New Year's Eve opportunities.  Stay tuned in the coming weeks for 2011 announcements. In the meantime, the Tennessee State Parks family wishes you a safe and happy holiday!
Finding a state park in your own backyard is easy to do and you don't have to spend a lot of gas money to get there!
Tennessee State Parks offer a variety of activities and events throughout the winter. From great hikes to bluegrass – there's something designed for the entire family!
Here are just a few state park events in your area.
South Cumberland State Park
South Cumberland State Park will host a Humbug Hike on Saturday, December 25th at 2:00pm. Didn't get the present you wanted? That's okay, you can always take a hike! Meet the ranger at the Carter State Natural Area parking lot for this four-mile moderate hike. Carter State Natural Area is in the southwest section of the South Cumberland complex.
An Animal Tracks program will be held Friday, December 31st, beginning at 2:00pm. Meet the ranger at the Stone Door Ranger Station for a discussion on native animals and an opportunity to create your own field guide – which can be used to identify tracks left around the park and in your own yard!
Located near Monteagle, South Cumberland is one of the newer Tennessee State Parks. Almost the entire park lies atop the Cumberland Plateau and, unlike most state parks, South Cumberland is made up of ten different areas located in four different counties. The Visitor Center is located between Monteagle and Tracy City on Highway 41. For more information about the park, please call 931-924-2980 or visit www.tnstateparks.com/SouthCumberland.
Long Hunter State Park
Stay tuned for The Nature Circle's January programming schedule, which will be announced in the coming weeks. Special cancellation and holiday schedule note:  The park would like to take this time to inform visitors about the holiday schedule for The Nature Circle, which will be closed December 27th and January 3rd.
The Nature Circle is an interactive group made up of nature-themed stories, puppets, songs and crafts for ages three to five. The group meets at the park visitor center every Monday at 10:00am and is co-sponsored by the Friends of Long Hunter State Park. Children are encouraged to bring an item, such as a favorite book, stuffed animal or photograph that relates to each week's theme. For a complete schedule of events, please visit www.friendsoflonghunter.com/kidsplace.html or call 615-885-2422.
Long Hunter State Park is situated along the shore of J. Percy Priest Lake. It consists of four units: Couchville, Baker's Grove, Bryant Grove and Sellars Farm. Picnicking, swimming, hiking, backpacking, boating, fishing, nature photography and wildlife observation are among the activities available to park visitors. Planned activities include interpretive and recreation programs for the general public and environmental education programs for school and other interested groups.  For more information about Long Hunter State Park, please visit www.tnstateparks.com/LongHunter or call 615-885-2422.
New Year's Eve
Make plans now to ring in 2011 with a number of special New Year's Eve celebrations at Tennessee State Parks inns and restaurants, including dinner buffets, holiday room discounts, music and dancing!
New Year'' Eve dinner will be served December 31st at Cumberland Mountain, Fall Creek Falls, Henry Horton, Montgomery Bell, Paris Landing and Pickwick Landing state parks. This special dinner will include a variety of entrees, dessert and non-alcoholic sparkling beverages. Seating times and prices will vary by park, and reservations are encouraged. Fall Creek Falls, Montgomery Bell, Paris Landing and Pickwick Landing also will be offering a New Year's Day Brunch as an additional holiday dining option.
In addition, the park inns at Fall Creek Falls, Montgomery Bell, Paris Landing and Pickwick Landing are offering special room packages for the holiday. Details for individual park festivities in Middle Tennessee include:
 
New Year's on the Mountain has become a traditional celebration at Fall Creek Falls and will be held December 31st through January 1st. The New Year's Eve Surf and Turf Buffet will be served from 4:00pm to 9:00pm. Children ages 5 to 12 pay only half price and children four and under can eat at no charge, both with an adult buffet. Chef-carved prime rib, snow crab legs, fried shrimp, catfish with hushpuppies, and homemade gumbo are just several of the featured items – in addition to the park's famous dessert bar, featuring a chocolate fountain. A New Year's Day Brunch will be served from 9:00am to 2:00pm.
The Inn at Fall Creek Falls also is offering a special New Year's on the Mountain Package for only $75.99 for a standard room.  Enjoy the beauty of the Cumberland Mountains with great food and a romantic backdrop. The package includes a one-night stay in a standard room, a special New Year's Day Brunch and gift basket. A 2:00pm checkout time will be offered for late-night revelers.  All rooms are subject to availability and reservations are required. Contact the park directly at 800-250-8610 for additional information and reservations.
Make your reservations now for Henry Horton's New Year's Eve Celebration, slated for December 31st. The restaurant is offering a special Prime Rib Buffet, including other delicious main entrees, an assortment of vegetables, a full salad bar, dessert and party favors. Call 800-250-8612 or 931-364-2222 for reservations or for additional information.
 
Montgomery Bell's New Year's Eve Candlelight Dinner will be served December 31st from 6:00pm to 9:00pm and will include several four-course menu choices – such as shrimp cocktail, delicious salads, grilled salmon or pork tenderloin medallions, assorted sides and desserts.  Start 2011 off with Montgomery Bell's tranquil New Year's Day Brunch overlooking Acorn Lake from 10:00am to 2:00pm on January 1st.
For those wishing to ring in the New Year in an intimate environment, Montgomery Bell is offering two special inn packages. For only $105.00 (including taxes and gratuity) Package #1 includes an inn room, a New Year's Eve candlelight dinner for two, a special room gift and a 2:00pm checkout. For $135.00, Package #2 includes an inn room, gift in room, candlelight dinner for two on New Year's Eve, New Year's Day Brunch for two and a 2:00pm checkout. Please contact Montgomery Bell State Park for reservations or for additional information at 800-250-8613.
Tennessee State Parks
Tennessee's 53 state parks and 81 natural areas offer diverse natural, recreational and cultural experiences for individuals, families, or business and professional groups. State park features range from pristine natural areas to 18-hole championship golf courses. For a free brochure about Tennessee State Parks, call toll free 1-888-867-2757. For additional information, visit our Web site at www.tnstateparks.com.
Sections
Events
Topics
Backpacking, Boating, Carter State Natural Area, Cumberland Mountain State Park, Cumberland Plateau, Fall Creek Falls State Park, Fishing, Friends of Long Hunter State Park, Henry Horton State Park, hiking, J. Percy Priest Lake, Long Hunter State Park, Monteagle, Montgomery Bell State Park, Nature Circle, New Year's Eve., Paris Landing State Park, Pickwick Landing State Park, Picnicking, South Cumberland State Park, Swimming, Tennessee State Parks and Natural Areas, Tracy City