Clarksville, TN – Clarksville Parks and Recreation would like to remind citizens that the Burt Cobb Community Center will be closed January 10th-23rd for annual maintenance. The center will return to normal operating hours after January 23rd.
For more details on this or other community center activities, please contact Parks and Recreation at 931-645-7476.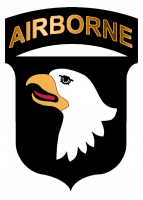 Fort Campbell, KY – Some Fort Campbell access points will change hours of operation beginning January 17th.
The following changes will occur:
Gate 1 will be open from 4:30am to 9:00pm on weekdays, and 7:00am to 9:00pm on weekends.
Gate 2 will be open from 4:30am to 9:00am and reopen from 3:00pm to 6:00pm on weekdays. Gate 2 will be closed on weekends, holidays and days of non scheduled activities (DONSA).
«Read the rest of this article»

Clarksville, TN – Beginning Monday, January 10th, applications for 2011-12 Open Enrollment in identified CMCSS schools will be available. The application deadline is February 10th.
 
Space for Open Enrollment is limited to only the specific schools and grades listed below and is for next school year.  «Read the rest of this article»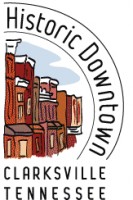 Clarksville, TN – The First Art Walk of the New Year kicked off last night with a mega exhibit by the Friends of Photography at the Downtown Artists Co-op. Alan Goldstein and Tony Centonze both had some really great pieces. Alan has been featured in Clarksville Online with his photographs documenting of the demolition of the old Gateway Hospital.
At Paige King's Hodgepodge,  Beth Ryan was exhibiting her work, she has some wonderful landscapes and wildlife paintings that she creates is a backyard art studio which she shares with her husband.
While ARTifacts Emporium was a buzz about a new silversmith who has started selling her wares at the unique and eleccetic shop.
«Read the rest of this article»

Clarksville, TN – The Clarksville city council met in its usual first of the month session.  The council was gathered for almost four hours this evening.
I will give the basic highlights tonight and send a more detailed version tomorrow. «Read the rest of this article»
Written by Bagram Media Center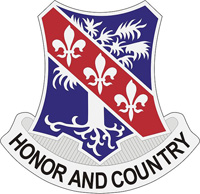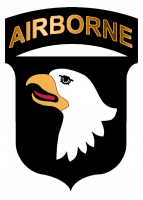 Nangarhar Province, Afghanistan – Three Soldiers assigned to Headquarters and Headquarters Company, 2nd Battalion, 327th Infantry Regiment, 1st Brigade Combat Team, 101st Airborne Division received awards January 6th for valorous conduct during a two-day joint operation with the Afghan National Security Forces in Kunar Province.
For their actions during Operation Strong Eagle, U.S. Army Capt. Steven J. Weber was awarded the Silver Star with Valor; U.S. Army Cpl. Joshua M. Frappier and U.S. Army Sgt. 1st Class John T. Howerton were awarded the Bronze Star Medal with Valor.
«Read the rest of this article»
Clarksville, TN – Please mark your calendars for the 3rd Annual TN Horticultural Expo at the Nashville Airport Marriot from January 27th-29th, 2011. We have an excellent program again this year, including a half-day on food safety issues to kick off the Expo.  
Registration is $75.00. «Read the rest of this article»