Nashville, TN – With tax filing season just beginning, the Internal Revenue Service today alerted 2010 flood and storm victims about tax relief provisions available, including a way to possibly get a tax refund by filing a casualty loss claim using their 2009 tax form.
"Many flood or storm victims may benefit from claiming a casualty loss with the IRS, especially those who did not have insurance," said IRS spokesman Dan Boone.
According to Boone, affected taxpayers in the 46 Tennessee counties declared federal disaster areas after the May 2010 floods and storms generally have the option of claiming a casualty loss on their 2009 or 2010 return. «Read the rest of this article»
Limited Services during Day of No Scheduled Activity (DONSA)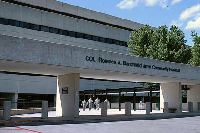 Fort Campbell, KY – In honor of the national observance of Martin Luther King Jr. day, Blanchfield Army Community Hospital (BACH) personnel will observe the federal holiday Monday January 17th, therefore all clinics and pharmacies will be closed.
The Emergency and Urgent Care centers will remain open to provide acute and emergency medical care. «Read the rest of this article»
APSU Men's Football

Davidson, NC – Terrence Holt, who set multiple Austin Peay State University, Ohio Valley Conference and NCAA kickoff return records, has been named College Football Performance Awards 2010 Football Championship Subdivision (FCS) Elite Kickoff Returner Award.
The CFPA announced it award recipients Wednesday that includes 52 D-I Football Bowl Series (FBS) & FCS winners.
«Read the rest of this article»