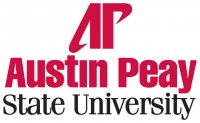 Clarksville, TN – As part of the celebration for the 20-year anniversary of the Wilbur N. Daniel African American Cultural Center (AACC) at Austin Peay State University, a performance by the Fisk Jubilee Singers will be at 7:30pm, Saturday, January 29th in the Music/Mass Communication Building Concert Hall.

The concert is a collaboration between the AACC and the Clarksville Community Concert Association.

The public is invited to attend the performance. To purchase tickets, go to www.clarksvillemusic.org/.

The Fisk Jubilee Singers are vocal artists and students at Fisk University in Nashville who sing and travel worldwide.
Recognized nationally and around the globe, the Fisk Jubilee Singers, under the current direction of Paul T. Kwami, continue an enduring tradition begun in 1871. The group's artistry and sincerity evoked a popular enthusiasm through the courts and concert halls around the world introducing the Negro Spiritual.

In 1999, the Fisk Jubilee Singers were featured in "Jubilee Singers: Sacrifice and Glory," a PBS award-winning television documentary series, produced by WGBH/Boston.

In July 2007, the Fisk Jubilee Singers went on a sacred journey to Ghana at the invitation of the U.S. Embassy. It was a history-making event, as the ensemble traveled to Ghana for the first time and joined in the celebration of the nation's Golden Jubilee, the 50th independence anniversary.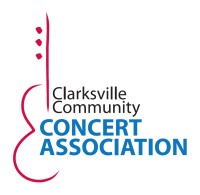 In 2008, the Fisk Jubilee Singers were selected as a recipient of the 2008 National Medal of Arts, the nation's highest honor for artists and patrons of the arts. The award was presented by then President George W. Bush and first lady Laura Bush during a ceremony at the White House.
This month, APSU is celebrating the establishment of the AACC, named in honor of Daniel, the first black student to enroll at the former Austin Peay State College when the institution was still an all-white school. For the college, the end of segregation ended in 1956 when Daniel applied to the graduate school and was admitted. He received a Master of Arts in Education in 1957.
For more information about the Fisk Jubilee Singers, see www.fiskjubileesingers.org/.
For more information about the 20th anniversary celebration of the Wilbur N. Daniel African American Cultural Center at APSU, contact Henderson Hill, director of the AACC, by telephone at 931-221-7120 or by e-mail at hillh@apsu.edu.
Sections
Events
Topics
APSU, APSU Music/Mass Communication Building Concert Hall, Austin Peay State University, Clarksville Community Concert Association, Fisk Jubilee Singers, Fisk University, George W. Bush, Laura Bush, Paul T. Kwami, White House, Wilbur N. Daniel African American Cultural Center