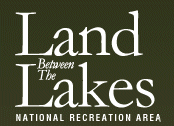 Golden Pond, KY – Land Between The Lakes (LBL) will be hosting a small business seminar on Saturday, February 19th, 2011.  The seminar, which will focus on sustainable tourism, is geared toward anyone who is considering starting a business, or for current business owners who want to learn to operate more efficiently.
LBL Business Performance Manager Scott Turner said, "Every year, nearly two million people travel through LBL from all over the nation; this is a great opportunity to help stimulate the local economies by offering more local services to visitors." 
Topics presented at the seminar will include small business assistance, developing a business plan, business recognition through marketing and branding, and technology essentials for modern business.  Presenters include experts from the Kentucky Cabinet of Economic Development, Murray State University Small Business Development Center, Kentucky Lake Productions, and the Tennessee Department of Tourist Development. 
The seminar will be held at the Golden Pond Visitor Center from 9:00am to 2:00pm. The cost is $20.00 per person and includes lunch. Reservations can be made until February 11th, 2011, by calling the Golden Pond Visitor Center at 270-924-2233. For questions or additional information, call 270-924-2003 or 270-924-2036, or visit www.lbl.org and click on Alerts & Notices. 
About Land Between The Lakes
Land Between The Lakes is managed by the Forest Service, U.S. Department of Agriculture, in partnership with "Friends of LBL," to provide public lands outdoor recreation and environmental education.  We encourage visitors to review our website at www.lbl.org each season, and throughout the season, for our Calendar of Events, maps, updates on programs and policies, safety information, and temporary trail and road closures.
Sections
Events
Topics
Friends of LBL, Golden Pond Visitor Center, Kentucky Cabinet of Economic Development, Kentucky Lake Productions, Land Between the Lakes National Recreation Area, LBL, Murray State University, Scott Turner, Small Business Seminar, Tennessee Department of Tourist Development, U.S. Department of Agriculture, U.S. Forest Service