Ice Storm Warning In Effect ... [Click here for more information]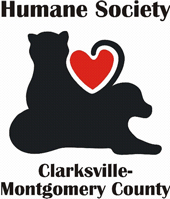 Clarksville, TN – The Humane Society is looking for articles and photos for the Pet Gazette, a publication of the Humane Society of Clarksville-Montgomery County, which will be available for free at locations throughout Clarksville and Fort Campbell for a one-year period! 
If you would like to be featured in this publication, please limit all contributions to 300 words. Photos (minimum 300DPI) are welcome to accompany articles or as standalones with fun or educational taglines, too. If you submitted articles to us previously, please resend for consideration in this publication as well!
Ideas for contributions might include stories, essays or columns focused on shelter/rescue pets, fun animal stories, pet health, pet care, pet safety, nutrition, training, pet photos, pet recipes, breeds exotic pets, happy endings, interesting observations, questions for response by an animal behavior counselor, etc. We are looking for a well-rounded, fun, educational publication!
Please note that space is limited, so we may not be able to use every story we receive for each issue, but all submissions will be held and considered for future publication. All content is subject to editing for space, grammar, etc.
Please email all content to sjbrittHS@gmail.com no later than Midnight, Friday February 18th, 2011. Be sure to include your name and phone number with each submission.
Sections
News
Topics
Humane Society of Clarksville-Montgomery County, Pet Gazette, Pets