Special Weather Statement In Effect ... [Click here for more information]
Visit Sun Oasis Tanning Salon for a unique tanning experience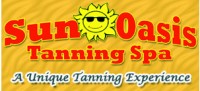 Clarksville, TN – Spring is just around the corner, and it brings with it a whole slew of clothing that shows off arms, legs, necks, and sometimes the abs, and nothing is worse than starting off the spring with your skin showing the signs of winter's pale.  That's where Sun Oasis Tanning Salon can help.  Sun Oasis Tanning Salon was founded to meet all of your tanning needs. "We see everything from high school and college students,  housewives,  to business men and women." said co-owner Cheryl Crowley, who runs the business with her brother Todd Morris.
The Sun Oasis Tanning Salon employees tanning advisors whose sole job is to ensure that no matter what your current tanning state is, that you have a safe and productive tanning session.  The salon features a wide variety of KBL AG  tanning beds, including the high tech Mon Amie bed that uses skin sensors to provide an intelligent tanning session customized for your skin. The European tanning company KBL AG, is one of the leaders in the tanning industry. Sun Oasis also offer the no UV Versaspa.
The Mon Amie is a collagen bed. It has two functions to provide  Collagin treatments and safe UV tanning.  It has sensors to determine the exact amount of UV needed to tan even the most sensitive skin and without burning.  It was specially developed for women, who have special demands on their skin. The light spectrum of the especially developed Collagen Plus tubes rebuilds the collagen depositories,  this rebuilds lost elasticity, which means that lines and wrinkles will be reduced. The skin looks fundamentally smoother and fresher.  The skin's moisture content is improved over the entire body.
With the Versaspa, you can tan without having to expose your skin to UV light by utilizing the latest in spray on tanning technology.  The Versaspa can bronze, hydrate, and smooth fine lines. You can customize your tanning application by selecting one, or combining all three full-body treatments – a pre-sunless, pH balancing conditioner, a sunless, skin-bronzing formula, and an anti-aging, skin firming moisturizer to lock in flawless color. Enjoy the process as much as the results and, relax – With its wide-open interior design, EZ-2Breathe Purification System, and Comfort-Dry Technology. The VersaSpa applies a perfect sunless tan every time. Some people choose to use it just for the moisturizing spray.
Other beds offered by Sun Oasis Tanning Salon include the megaSun 3500, megaSun 4500, megaSun 5800, megaSun 6800 Alpha,  the megaSun Tower Pure Energy, and the Magic Plus 4 High Pressure Tanning Bed. Depending on the bed you choose, the beds may offer Air Conditioning, Aroma Therapy,  a connection for your mp3 player, and/or body misting. Talk to one of their Tanning Advisors to find out which bed would be right for you.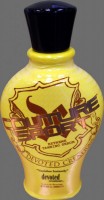 They sell a wide variety of tanning lotions and moisturizers, and eye protection pods which are very important to shield the eyes from UV Rays. They offer 5 types of products just for men. One of the most popular is Couture Sport for Men which just flies off the shelves.
Sun Oasis Tanning Salon offers a variety of special deals for their clients. New clients can tan for 30 days for $30.00 using any of their beds, except the Versaspa. This allows them to try out the beds and find just the right bed for them. They also offer $10.00 tans before 10:00am from 8:00am till 10am, and $10.00 Tuesday's.  For single sessions tans start from $8.00 to $40.00. Packages and memberships range from $31.00 to $150.00+ depending on the desired unit.
Hours of operation are Monday-Friday from 8:00am-9:00pm, Saturdays from 8:00am-7:00pm. They are now open on Sundays from 12:00pm-5:00pm. For more information contact Sun Oasis Tanning Salon at 931-591-2773.  They are located at 2257 Wilma Rudolph Blvd next to the Mulligans Package Store.
Video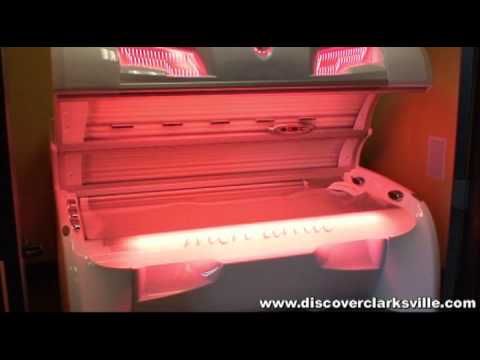 Photo Gallery
Map
About Bill Larson
Bill Larson is the Creator and Publisher of Clarksville Online, and works as a network administrator for Compu-Net Enterprises. He is politically and socially active in the community. Bill serves on the board of the Clarksville Community Concert Association, and is a member of the Friends of Dunbar Cave.

You can reach him via telephone at 931-249-0043 or via the email address below.
Sections
Business
Topics
Cheryl Crowley, Courture Sport, KBL AG, Magic Plus 4, megaSun 3500, megaSun 4500, megaSun 5800, megaSun 6800, megaSun Tower Pure Energy, Mon Amie, Mulligans Package Store, Sun Oasis Tanning Salon, Todd Morris, Versaspa