Winter Weather Advisory In Effect ... [Click here for more information]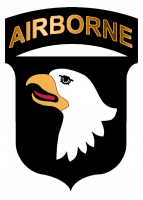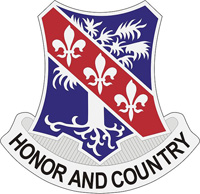 Nangarhar Province, Afghanistan – The hulking mine resistant, ambush-protected all terrain vehicle screamed to a halt. The Soldiers held their breath for what was next.

An explosion? The road was crumbling in places and narrow enough to be an insurgent's favorite choice.

Machine gun fire? A convoy of vehicles this long made such an opportune target.

A stray puppy? U.S. Army Pvt. Peter Beullens casually turned toward his truck commander with a smile.

"Hurry up," Beullens yelled at the helpless little dog as it scurried across the road. "I'm not going to run over any puppies today. I couldn't do that to an animal."

Beullens, a truck driver assigned to Forward Support Company G, 2nd Battalion, 320th Field Artillery Regiment, Task Force Balls, honked his horn and wiped the sweat from his brow. His eyes darted around the road scanning for danger.

Like the unpredictable and sometimes perilous roads of eastern Afghanistan, Beullens leads a life that sometimes doesn't always take the smoothest route.

"It's kind of my character to go toward a head-on collision then at the last moment steer away," said Beullens about his philosophy on life.

The 35 year old, born in Leuven, Belgium, speaks with barely an accent. He's had hundreds of hours to perfect his English since joining the U.S. Army in 2008.

As a military truck driver, it seems imperative to have patience, a keen eye for the road and a healthy case of wanderlust.

At the age of 16, just barely out of high school, Buellens decided he had just that and joined the Belgian Army as a truck driver.

He went right to noncommissioned officer school and came out a year later as a sergeant in charge of transportation.

"As an NCO there, most of the time you spend on a motorcycle weaving through the convoys," said Buellens. "Your whole job is to make sure the convoy gets there."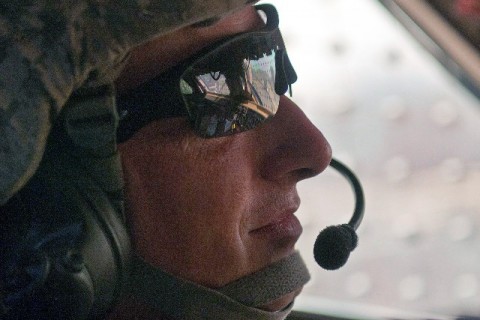 He explained there are about 43,000 personnel in the whole Belgian military. That's just a fraction of the amount of people in the U.S. Army.
Therefore, he said that he had to learn all aspects of the 88 series military occupational specialty. Since they were such a small force, soldiers in the Belgian Army couldn't afford to specialize in just one transportation MOS.
He enjoyed his job, and they promoted him to try to give him a desk job. He couldn't imagine living behind a desk, so he joined an elite parachute regiment similar to Special Forces.
They couldn't make Beullens stay in one place too long. He deployed to Bosnia three times, Somalia, Columbia, Venezuela and all throughout Europe.
After his knees and back started to hurt from doing so many parachute jumps, he decided he had had enough. At the time, he thought he was saying goodbye to the military.
Years later, he found himself itching to see what the U.S. Army could offer him.
"Even in Belgium, the United States Army was always appealing," said Beullens. "They got the big toys and they got the big budget."
That wasn't the only thing that drew him to his recruiter's office in Virginia after he had spent a few months living in the U.S.
"The second thing is – I personally feel if you get taken in by a country, I think you should give something back," he explained with tight lips and serious eyes. "I truly believe the Army as an institution stands for something bigger than the people who are in it."
Now, working for his U.S. citizenship, Beullens said he enjoys his time in his truck where he is the master of his destiny.
He also remarked that it hasn't always been a smooth road for him in the U.S. Army. It's sometimes hard for him to keep his mouth shut and just be a private when he's had so many experiences on life's roads.
"It's been (kind of) bumpy, then you have the hardball where it just rolls a little smoother, then it gets bumpy again," Beullens explained about his life. "Right now I'm on the bumpy part. I've gotten in trouble a couple of times, but yeah, I'm working on fixing that. I'm trying to get back on the hardball. I know it's there; I just have to steer toward it. For the most part, it's me doing the steering and the obstacle in the way you can always avoid."
The skinny puppy finally made it to the other side of the road. Adroitly, Beullens got the 40-ton vehicle moving again. The puppy turned his head back toward the vehicle and the convoy continued down the road in a cloud of dust.
About Mark Burrell
Sgt. 1st Class Mark Burrell was born Jan. 8, 1981 in Chicago. He is currently a U.S. Army Reserve photojournalist team leader assigned to the 210th Mobile Public Affairs Detachment in Cary, N.C. As a team leader, he is attached to the public affairs office, 1st Brigade Combat Team, 101st Airborne Division based out of eastern Afghanistan's Forward Operating Base Fenty.

Burrell derives pleasure from shooting compelling photos of fellow Soldiers in order to tell their stories. As an Army storyteller, he tries to view situations differently than other journalists. He attempts to bring emotion and art out of the daily and sometimes mundane task of being a Soldier. As the Soldier's motto is: Long periods of boredom followed by brief periods of excitement – Burrell has been there for both to capture the moments that make history.

He was named the Army Journalist of the year 2010 and the Army Reserve Military Journalist of the Year for 2009 & 2010, won numerous Keith L. Ware awards for military journalism and was awarded a Combat Action Badge for his coverage of Soldiers under enemy fire.

His photos have appeared in USA Today, Reuter's, Chicago Sun-Times, Wall Street Journal and myriad other publications throughout the world. Yet, he continues to seek the difficult missions where his Armed Forces brethren are in harm's way.

Web Site: http://www.flickr.com/photos/mark_burrell/
Email: mark.burrell@us.army.mil
Sections
News
Topics
101st Airborne Division, Afghanistan, Belgium, Fort Campbell KY, Forward Operating Base Garcia, Leuven, Mark Burrell, Mine Resistant Ambush Protected All-terrain Vehicle, Nangarhar Province, Peter Beullens, Task Force Balls, Task Force Bastogne