Ice Storm Warning In Effect ... [Click here for more information]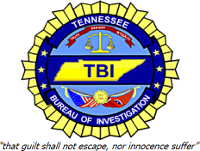 Nashville, TN – The Tennessee Bureau of Investigation arrested a Hendersonville, Tennessee man Friday evening after a forensic analysis of his computer showed that he was in possession of child pornography.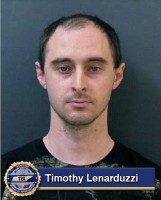 Last week, Special Agents in TBI's Technical Services Unit received information that Timothy Lenarduzzi, 25, could have explicit pictures of children on his computer in his Hendersonville home. TBI executed a state search warrant the morning of Thursday, March 17th, 2011 at Lenarduzzi's residence located at 152 Neverbreak Drive with the assistance of the Hendersonville and Metro police departments.
On March 18th, 2011, Lenarduzzi was arrested and charged with one count of possession of child pornography and booked into the Sumner County Jail on $250,000 bond.
Sections
News
Topics
Bond, Child Pornography, Hendersonville Police Department, Hendersonville TN, Nashville Metro Police Department, Neverbreak Drive, Sumner County Jail, TBI, Tennessee Bureau of Investigation, Timothy Lenarduzzi