Winter Weather Advisory In Effect ... [Click here for more information]

Clarksville, TN – The weekly Clarksville Parks and Recreation Department Recreation Report provides Clarksvillians with a glimpse at the activities and events that are available from the Parks and Recreation Department for them to enjoy together as a family.
This weeks highlights include:
First Annual Sports Festival
Fort Defiance Interpretive Center Grand Opening
Hershey's Track and Field Competition
Self Defense Class
Pitch, Hit, and Run
Crow Community Center
Spring Eggstravaganza
Sports Festival
The City of Clarksville's Parks & Recreation Department teamed up with various partners, including Austin Peay State University Recreation, Legends Bank, Montgomery County Parks, churches, areas schools and coaches, to present the first annual Clarksville Sports Festival.
Fort Defiance Interpretive Center Grand Opening
The Fort Defiance Interpretive Center, located at 120 Duncan Street, will open to the public with a grand opening celebration, April 9th from 10:00am to 8:00pm and April 10th, 10:00am to 5:00pm. All ages are welcome to come out and explore the center which features several multi-media interpretive exhibits and to learn about the fascinating chain of events that unfolded on this very site during the Civil War and Reconstruction.
Visitors can observe living history stations located around the fort and watch as cannons are fired periodically. This event is free and open to the public.
Practices for Hershey's Track and Field Competition to Begin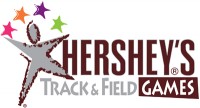 The Hershey Track and Field Program is a free opportunity for young athletes to showcase their skills in track, the long jump, and softball throw.  Young athletes can begin signing up now by picking up an application at the Parks and Recreation office or any of our three community centers. This program is open to boys and girls ages 9-14. Practices will begin April 7th and meet every Thursday from 4:30pm to 5:30pm at Burt-Cobb Community Center. A local competition will be held May 14th at 9:00am at Rossview High School Track. For more information, please call the Crow Center at 931-647-3071.
Self-Defense Class to be offered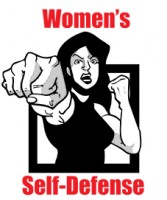 The Burt-Cobb Community Center will soon host a self-defense class for women who are looking to learn more about protecting and defending themselves. The class, scheduled for April 20th from 5:30pm to 7:00pm, is free, but registration and a Community Center ID card is required to attend. Community Center ID cards only cost $5.00 for an entire year! Come by the Parks & Recreation Main office or Burt-Cobb Community Center to purchase a Community Center ID card and to register now. Class sizes are limited to 15 participants.
Pitch, Hit, and Run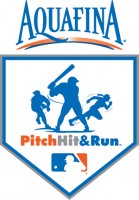 You may register your child now at any of our three community centers or the Parks & Recreation main office.  Registrations will also be accepted the day of the event.  This event will be held at Heritage Park Softball Fields on April 23rd at 10:00am.
This is the official skills competition of Major League Baseball and is comprised of 3 parts: The "Pitch" contest allows youth to attempt to throw strikes like MLB pitchers by pitching to hit the MLB Strike Zone.  The "Hit" contest is a chance for competitors to take a swing from home plate and be judged on distance and accuracy just like in MLB.  After pitching and hitting, comes the "Run" portion of the competition.  Competitors start at 2nd base and test their speed running into home plate.
The competition is open to baseball enthusiasts ages 7-14. Participants will have the opportunity to advance through four levels of competition with the final round ending at the National Finals at the 2011 MLB All Star Game
Crow Community Center
This facility has been closed for its annual maintenance. It will re-open Monday, March 28th, but the gym will remained closed and classes will not meet. The gym will re-open to the public April 4th. All classes will resume then as well.
Spring Eggstravaganza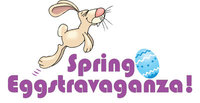 Join us Saturday, April 23rd from 2:00pm to 5:00pm for games, face painting, a three-legged-race, an egg-on-a-spoon-race, bunny hop race, and the hunting of over 30,000 eggs. All races will take place from 3:15pm to 3:45pm at the larger field. Kids can even pay a visit to the Easter Bunny himself!
Times for the Easter Egg Hunts will be:
Ages 0-2 years, 2:30pm. (Must be accompanied by an adult)
Ages 3-5 years, 3:00pm.
Ages 6-8 years, 4:00pm.
Ages 9-12 years, 4:00pm.
In anticipation of this event, the Easter Bunny will also be hopping on over to three of our community centers to meet with kids and share his eggs! Join him from 5:30pm to 6:30pm, April 11th from 5:30pm-6:30pm at Crow Community Center and then at Kleeman Community Center April 12th and again April 14th at Burt-Cobb Community Center.
We are also looking for people or organizations interested in volunteering their time to help make this event a success. Volunteers can choose from two time slots- noon to 3:00pm or 2:30pm to 5:30pm. If interested, please contact the Parks & Recreation office at 931-645-7476.
About Parks and Recreation
Sections
Arts and Leisure
Topics
Austin Peay State University Recreation, City of Clarksville, Clarksville Department of Parks and Recreation, Clarksville Sports Festival, Crow Community Center, Fort Defiance, Fort Defiance Interpretive Center, Hershey's Track and Field, Legends Bank, Montgomery County Parks and Recreation Department, Parks and Rec Report, Pitch Hit and Run, self-defense, Spring Eggstravaganza