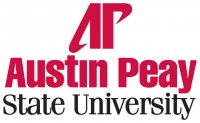 Clarksville, TN – In 1982, two young Austin Peay State University history professors – Dr. Howard Winn and Dr. Richard Gildrie – ventured up to the top of a forgotten hill overlooking the Cumberland River. What they found was a wild tangle of bushes and sapling trees, 10 to 12 feet tall, that blocked out the sun and made it nearly impossible to hike through without machetes and axes.
Judge Sam Boaz, who owned the land, had asked the two men to come take a look and see if it was historically important. Rumor had it an old Civil War fort was hidden somewhere in those weeds. The professors hacked their way into that dense mess until they found the old earthen walls and communication trenches of what was known in the early 1860s as Fort Defiance.
«Read the rest of this article»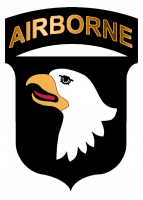 Fort Campbell, KY – Two 101st Airborne Division Soldiers were killed March 29th after receiving small arms fire in the Kunar province, Afghanistan.
Both Soldiers were Infantrymen assigned to Charlie Company, 2nd Battalion, 327th Infantry Regiment, 1st Brigade Combat Team, 101st Airborne Division (Air Assault.)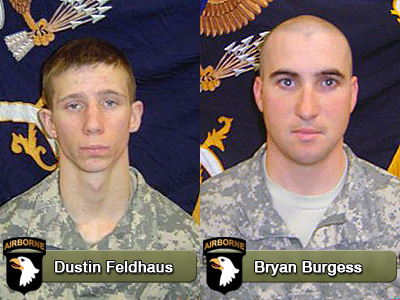 «Read the rest of this article»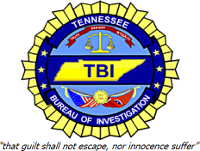 Nashville, TN – The Tennessee Bureau of Investigation today released the 2010 "Crime on Campus" Report which shows a statewide decrease of crime on Tennessee's campuses after a slight spike in reported offenses for the previous year. Prior to 2009, the state saw a decrease of crime on campus every year between 2004 and 2008.
 
There were 7,190 offenses reported in 2010 compared with 7,538 in 2009, a 4.6% decrease overall. However, violent crime was up nearly 20%, from 102 in 2009 to 122 offenses in 2010. The previous year's increase in number of offenses reported was attributed by universities to a 10% increase of enrollment on college campuses possibly due to economic conditions of the state. The number of crimes reported on campuses are still up overall from where they were several years ago.
«Read the rest of this article»

Clarksville, TN – The annual Spring Eggstravanganza will be back on April 23rd at Heritage Park Baseball Fields. The fun begins at 2:00pm with kids in four age groups hunting more than 30,000 eggs, hoping to find the one golden egg. The special egg entitles the finder to a free week session of swim lessons at one of Clarksville Parks and Recreation's pools. Age groups; 2 years old and under, 3-5 years old, 6-8 years old, and 9-12 years old. «Read the rest of this article»
Written by By U.S. Army Staff Sgt. Todd Christopherson
Task Force Currahee Public Affairs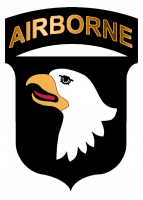 Paktika Province, Afghanistan – U.S. Army Soldiers at Forward Operating Base Kushamond achieved a first in Army history March 26th by firing a 120 mm Precision Guided Mortar Munitions round for the first time in Afghanistan.
Mortarmen from Company C, 1st Battalion, 506th Infantry Regiment, 4th Brigade Combat Team, 101st Airborne Division, fired the round which hit within four meters of its target.
«Read the rest of this article»
APSU Men's Baseball

Clarksville, TN - Austin Peay led twice in Wednesday's contest against Middle Tennessee but surrendered the lead both times, ultimately losing a 9-6 decision at Raymond C. Hand Park.
Austin Peay (10-12) led 3-1 after the first and 5-3 after the fourth. The Govs first inning three-run burst came courtesy third baseman Greg Bachman's RBI double followed by first baseman John Hogan's two-run home run.
«Read the rest of this article»
Nashville, TN – With April arriving this week, the Internal Revenue Service reminds taxpayers that the filing deadline for 2010 tax returns is April 18th, not April 15th. Emancipation Day is observed April 15th in Washington, D.C., so most federal offices there will be closed. By law, the tax filing deadline for the nation is moved to the next business day, Monday, April 18th. «Read the rest of this article»
APSU Men's Tennis

Clarksville, TN – This weekend will prove to be a test of character for Austin Peay State University men's tennis team as it plays three matches in four days, beginning with a 2:00pm, Thursday, Ohio Valley Conference match against Tennessee Tech at the Austin Peay Tennis Courts.
The Govs turn around to host Eastern Illinois 1:00pm, Saturday, before traveling to Murray State for a 1:00pm, Sunday affair. After a grueling three-month season, the Govs have only four matches remaining to challenge for their second-straight OVC Tournament appearance.
«Read the rest of this article»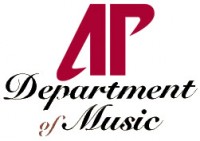 Clarksville, TN – Anyone familiar with Austin Peay State University music professor David Steinquest's annual Percussion Ensemble Halloween Concerts, with their strange mixture of music and mayhem, won't be surprised to learn that even the traditional spring performances he organizes are marked by a wild originality.
Audience members attending the free percussion ensemble concert at 7:30pm on March 31st in the Music/Mass Communication Building's Concert Hall will be treated to everything from sisters playing part of the score to "Schindler's List" to an orchestra performing the Pizzicato Polka using only plastic tubes known as boom-wackers. «Read the rest of this article»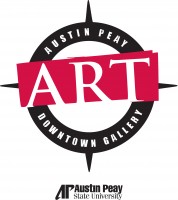 Clarksville, TN - All artists over the age of 18 and living in Montgomery County will get the opportunity next month to exhibit and sell their work publicly, all while helping to raise money for college art scholarships.
That's because US Bank and the Austin Peay State University Department of Art are hosting the 2011 Open Exhibition at the APSU Downtown Gallery from April 7th – 29th. The show, which has a $10.00 entry fee, is open to all local artists. All entries must be delivered to the gallery at 116 Strawberry Alley by 4:00pm, Saturday, April 2nd. «Read the rest of this article»