Winter Storm Watch In Effect ... [Click here for more information]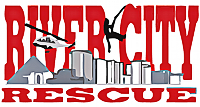 Ashland City, TN – On March 28th, 2011 the Ashland City, Dickson, Springfield, Montgomery County EMS and other local fire/EMS departments associated with the Urban Areas Security Initiative, District 7 began training in the FEMA equivalent Structural Collapse Technician course.
This course is designed to give the student the knowledge skills and abilities to effectively function in the structural collapse environment. Students receive training in the construction of effective building shores, lifting and moving heavy objects, breaching and breaking through reinforced concrete, and using torches to cut metal.
These students last week completed 40 hours of training in shoring principals in addition to the already 220 hours of training required to participate in the course.
The course is considered the ultimate rescue training as it utilizes skills from all of the technical rescue specialties, and puts these skills to work in practical evolutions throughout the course.
Open Invitation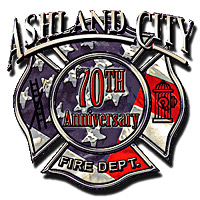 River City Rescue, LLC along with Fire Chief Chuck Walker of Ashland City cordially invite you to come and see what these courageous firefighters are doing to ensure you and your family's safety in the event of a disaster.
Training will start April 4th-7th, 2011 at 8:00am and end approximately 6:00pm April 7th will conclude the actual teaching a give participants the ability to utilize all of their skills in an 8-12 hour scenario.
The training location is being held at 3104 Old Clarksville Pike in Ashland City, TN.
About River city Rescue, LLC
River City Rescue, LLC recognizes the ever-changing roles of fire fighters and other emergency personnel. In addition to fighting fires, today's responders must be prepared to react to events involving hazardous materials, collapsed buildings, industrial accidents, and countless other situations – no two of which are ever the same. There are more risks present than ever, yet fewer dollars available for improving equipment and education. Textbooks cannot realistically prepare anyone for the life-or-death decision making that often occurs, which is why we promote the most practical hands-on experiences in all of our courses. We pride ourselves on quality, cost effective training experiences.
Our company is made up of expertly trained veteran firefighters with extensive backgrounds in rescue specialties. Our courses meet or exceed national standards and we pride ourselves on offering the most relevant, up-to-date information available in the market today.
Sections
News
Topics
Ashland City Fire Department, Chuck Walker, Federal Emergency Management Agency, FEMA, Montgomery County EMS, River City Rescue LLC, Structural Collapse Technician Course, Urban Areas Security Initiative