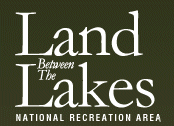 Golden Pond, KY – Join us for the Fifth Annual Quilt Show, April 29th through May 1st from 10:00am-4:00pm on Friday and Saturday, and 11:00am-4:00pm Sunday at The Homeplace in Land Between The Lakes (LBL) National Recreation Area.
The Homeplace Quilt Show features heirloom quilts made during the 1800s and early 1900s "between the rivers."  Visitors can view quilts made at The Homeplace and other traditional quilts made by local quilters, as well as enjoy demonstrations of piecing and batt making, participate in a quilting bee, or help seed and card cotton for a batting.  There will be plenty to do, see, and learn about quilting 1850's style.
Enjoy special Quilt Show guests throughout the day Saturday.  Textile conservator, Nora Glickstein, will display and discuss care of quilts and other antique textiles.  Austin Peay University professor of Art History and Interim Dean of the College of Arts and Letters, Dr. Dixie Webb, will exhibit and discuss vintage and reproduction fabric and the style and colors used to identify period quilt. 
"We encourage everyone to come to the Quilt Show to learn about the importance of quilts to a mid-19th century farm family," said Lora Ann Bailey, Homeplace Quilt Show Coordinator. "This is a great opportunity to see how quilting patterns, fabrics, and uses have changed over the years."
The program is free with the purchase of general admission to The Homeplace. General admission for The Homeplace is $4.00 ages 13 & up, $2.00 ages 5-12, and free ages 4 & under. Visit www.lbl.org or call 270-924-2020 for additional information.
Quilt Show Sponsors include:  Precious Scraps–Scrapbook Store, Barrett's Tire & Auto, Mary Ann's Florist & Gifts, Christy's Photography, Regions Bank, Cindy's Catfish Kitchen, Southern Scents–Candles & Gifts, Stewart County Farm Bureau, Dr. John Maria–Dover Eye Clinic, The Garden Gate, Harrison-Crain Auto Mart, Westside Market & Deli, Spotlight Properties, Cheatham's TV, Furniture & Radio Shack, Anglin Funeral Home, Inc., Connie's Originals Sewing & Alterations, Dr. Artie Peacher–Family Dentistry, Lesa Fitzhugh, Sills Insurance Agency, Inc., all located in Dover, TN.
Saturday evening, visit the Golden Pond Visitor Center for a presentation by Nedra Bonds, a contemporary art quilter from Kansas.  She will discuss African American Quilting Traditions and quilting as an art form.  Bonds will also display her story quilt, Quindaro, depicting the Civil War era town of Quindaro, KS, which was an important stop in the Underground Railroad.  The program will begin at 7:00pm.  Admission is $5.00 per person.  Ms. Bonds will also present programs during the Paducah Quilt Show.  For more information, visit www.thehotelmetropolitan.org.
About Land Between The Lakes
Land Between The Lakes is managed by the Forest Service, U.S. Department of Agriculture, in partnership with "Friends of LBL," to provide public lands outdoor recreation and environmental education.  We encourage visitors to review our website at www.lbl.org each season, and throughout the season, for our Calendar of Events, updates on programs and policies, safety information, and temporary trail and road closures. Additional LBL and "Friends of LBL" information is also available on our website or by calling 1-800-LBL-7077 or 270-924-2000.
Sections
Events
Topics
Anglin Funeral Home Inc., APSU, Austin Peay State University, Barrett's Tire & Auto, Cheatham's TV Furniture & Radio Shack, Christy's Photography, Cindy's Catfish Kitchen, Civil War, Connie's Originals Sewing & Alterations, Dixie Webb, Dover Eye Clinic, Dr. Artie Peacher, Dr. John Maria, Family Dentistry, Friends of LBL, Golden Pond KY, Harrison-Crain Auto Mart, Land Between the Lakes National Recreation Area, LBL, Lesa Fitzhugh, Lora Ann Bailey, Mary Ann's Florist & Gifts, Nedra Bonds, Nora Glickstein, Precious Scraps–Scrapbook Store, Quilt Show, Quindaro KS, Regions Bank, Sills Insurance Agency Inc., Southern Scents Candles & Gifts, Spotlight Properties, Stewart County Farm Bureau, The Garden Gate, The Homeplace, U.S. Department of Agriculture, U.S. Forest Service, Underground Railroad, Westside Market & Deli