Winter Weather Advisory In Effect ... [Click here for more information]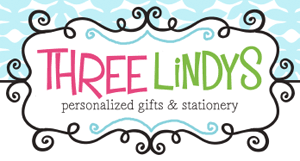 Clarksville, TN – On May 21st, 2011 from 10:00am – 4:00pm Three Lindys will be holding their Spring Open House at Hope Pregnancy Center. Three Lindys has a heart for serving our community. We do this by partnering with a local charity twice a year in order to increase awareness and financial support for that charity. 
For our Spring Open House we chose Hope Pregnancy Center. We will be asking people to participate in Hope's Baby Bottle Campaign by saving their change in a baby bottle bank and bringing it to Hope the day of the event. Contact Kara at kara@threelindys.com to participate in the Baby Bottle Campaign.
By helping us help Hope, those people will be entered into a drawing for a chance to win over $150.00 of Three Lindys products. A part of Three Lindys sales on the day of the Open House will go directly to Hope.
About the Hope Pregnancy Center
Hope Pregnancy Center is a medical pregnancy help center committed to providing accurate information and quality services to women and couples facing an unexpected pregnancy. Their professional staff and trained volunteers have been addressing the needs of those making pregnancy decisions since 1988. Each year, over 800 individuals find the hope and help they need at our center. (http://www.friendsofclarksvillehope.com/about.php).
About the Three Lindys
Three Lindys is a local, Clarksville, TN business that specializes in personalized gifts and stationery. We started in 2005 by Cindy (mother-in-law) and Laura (daughter-in-law) with a dream to open their own business and help people personalize their lives. In 2008 the team expanded by adding Kara (another daughter-in-law). We continue to expand our product line with new trends in personalization.
Visit us at www.threelindys.com.
Sections
Events
Topics
Hope Pregnancy Center, open house, Three Lindys