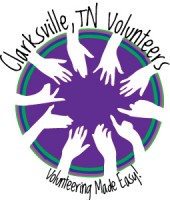 Nashville, TN – State Rep. Joe Pitts is pleased to extend an invitation to the non profit community.
Hands On Clarksville will host a free workshop introducing the basics of finding and securing funding opportunities through grants and sponsorships on May 12th, 2011 from 10:00am-12:00pm in the large meeting room at the Clarksville-Montgomery County Public Library, 350 Pageant Lane, Clarksville, TN. «Read the rest of this article»
Related Images: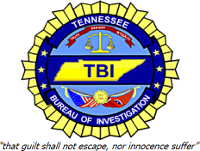 Nashville, TN – The Tennessee Bureau of Investigation today released the 2010 Crime in Tennessee report which showed a 2.6% decrease in overall crimes reported in Tennessee from 2009. This is the third year in a row that reported offenses decreased when compared with the previous year. This is the tenth year the Crime Statistics Unit within TBI has published the annual Crime in Tennessee report. 
For the 2010 calendar year, 582,134 Group A offenses were reported compared with 603,308 in 2009 with the largest majority of crimes being committed against property. Crimes in all three categories, against persons, property and society all decreased. With an estimated population of more than 6.3 million people, Tennessee has seen crime drop a total of just over 7% since 2008.  «Read the rest of this article»
APSU Track and Field

Clarksville, TN – Austin Peay State University women's track and field team will have another chance to improve times when it hosts the Showdown on the Cumberland, 3:00pm, Friday, at Governors Stadium.
A tri-meet between Ohio Valley Conference rivals Austin Peay, Tennessee Tech and Murray State, the Showdown on the Cumberland will simulate a conference-championship type event complete with team scores. With the Ohio Valley Conference Outdoor Championships on the horizon, the Showdown will be a chance for all three teams to race against more than just the clock.
«Read the rest of this article»
Related Images: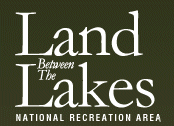 Golden Pond, KY – Tennessee Valley Authority and the Corps of Engineers are predicting the lake level for Lake Barkley and Kentucky Lake to rapidly rise to 372 feet by May 2nd (13 feet over summer pool). The current lake level is 363.5 feet and is predicted to rise to 368 feet by Saturday.
This will greatly impact LBL's boat ramps, campsites (campgrounds, backcountry areas, and self-service areas), trails, and roads. Efforts are underway to barricade and close all impacted areas.  «Read the rest of this article»
Nashville, TN – The Nashville Sounds dropped their fourth straight game on Thursday evening at Greer Stadium, losing 5-1 to the Albuquerque Isotopes in the opener of a four-game series.
Isotopes pitchers held the Sounds to four hits in the contest and Nashville (8-12) went 0-for-3 with runners in scoring position on the evening.
Albuquerque third baseman Corey Smith (2-for-3) gave the visitors a 1-0 lead in the top of the fourth inning with a two-out solo home run to center off Sounds starter Amaury Rivas that cleared the wall just to the left of the 24-foot high batter's eye. The blast was the infielder's third of the year.
«Read the rest of this article»
Related Images:

Clarksville, TN – As of 6:30pm, approximately 700 customers are without power. We have restored power to several addresses on Old Russellville Pike, Ridgeland Drive, Dunbar Cave Road, some areas of Needmore Road, and West Park/Allenwood. 
We have crews in to Cumberland Terrace (near Clarksville Academy), Cumberland Drive, Loupin Drive, Pitty Pat/W Rhett Butler/Melanie (in Plantation Estates). «Read the rest of this article»

Clarksville, TN – On 4-28-11 around 10:30am, Gerald Lopez was in a Ford Escort stopped in the left turn lane of northbound Fort Campbell Blvd at Dover Crossing waiting to make a left turn onto Dover Crossing.
The traffic light turned green, but southbound traffic did not begin to move so Lopez started to make a left turn and then saw a Honda motorcycle, driven by a 52 year old male, approaching in the right southbound lane of Fort Campbell Blvd.
«Read the rest of this article»
APSU Men's Football

Clarksville, TN – Adam Noble, whose father, Gerald, played football at Austin Peay State University in the early 1970s, is following in his footsteps and will play the same sport for the Governors.
His signing of scholarship papers was announced Thursday.  It brings the 2011 recruiting class total to 21 freshmen arriving in August.
«Read the rest of this article»
Related Images:

Clarksville, TN – Clarksville Academy, a Pre-K through 12th grade private college preparatory school, is pleased to announce the addition of Mike Marciano has Head of Upper School. Head of Schools, Kay Drew announced Thursday, that Coach Marciano would be joining the Cougar family in a full time position. Marciano currently serves as Assistant Football Coach. "When Ms. Colleen White told me she wanted to retire, I knew I had big shoes to fill. Ms. White has been a dedicated member of our staff and family for over 14 years. I am confident that Mike will rise to the challenge of Head of Upper School."  «Read the rest of this article»
Related Images:
Clarksville, TN – Clarksville Mayor Kim McMillan met Thursday afternoon with Clarksville Street Department officials about drainage issues in Woodstock Subdivision.
After inspecting the situation at the subdivision Wednesday afternoon, Street Department staff members on Thursday explained the drainage issues there, as well as the complex history of the subdivision's development. «Read the rest of this article»